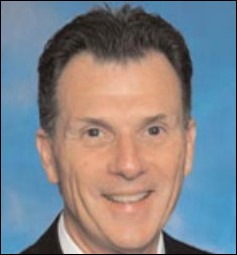 unified definition of business coaching.
Sacramento, CA (PRWEB) April 29, 2007
BusinessCoach.com, a business coaching company, announces that it will be hosting a conference in Vancouver, BC, Canada on May 18, 2007. The Conference is attracting industry leaders to discuss and join forces to determine the definition of business coaching, to define what business coaching is all about, and how the industry is going forth.
In attendance of BusinessCoach.com's summit are those who are leaders in the business coaching industry, who have invested time in the industry, who have been at the forefront of the industry to help it develop and grow, and those whom would be identified as qualified strong authorities in the industry. The following individuals and organizations, among other industry leaders, are invited to be in attendance:

Gary Henson, President of BusinessCoach.com
Steve Keough , Executive Director of Operations for Peak Potentials Training; T. Harv Eker
George Watson, BusinessCoach.com (Canada Affiliate Office)
Tomatsu Yoshida, BusinessCoach Inc. of Japan (Tokyo, Japan Affiliate Office)
Kaoru Hosokawa, Japan's #1 Business Coach
Marshall Goldsmith, Marshall Goldsmith Partners LLC
Sam Beckford, Author of The Small Business Millionaire
Brian O. Underhill, Ph.D, Coach Source
Stephen Chandler, Stephen Chandler Incorporated Coaching
Business consultant and founder of BusinessCoach.com Gary Henson's goals for this summit are to align forces and define, once and for all, a "unified definition of business coaching." Business coaching is a relatively new field, progressing and growing with great intensity, which is why there is a need to set the standard for the industry and pave the way for further development.
There are an increasing number of individuals, including management students, whom are taking interest in this challenging profession. And there are different types of business coaching and business owners can opt for coaching for a specific purpose or for the general welfare of the organization. As such, BusinessCoach.com's summit could not be set at a more timely junction.
A large number of organizations look to business consultants to analyze the problems of the organization to provide amicable business solutions. An experienced business coach aims to help business owners work out a solution on their own. Business coaching can be a powerful tool for a business to excel in its industry. Furthermore, a business consultant can provide avenues for a business to reach their full potential or tackle hurdles that a business has not yet been able to overcome.
With 18 years of experience and satisfied clients behind them, BusinessCoach.com is driven by a mission to provide excellence in business coaching. BusinessCoach.com was founded in 1989 based on the philosophy of Gary Henson, an entrepreneur and business owner of three decades. BusinessCoach.com helps business owners and business leaders transform business dreams into a reality.
The experience and knowledge of working with organizations from more than 60 different industries, with employees ranging from five to 500, has allowed BusinessCoach.com to gain a first-hand awareness of what the business coaching industry is all about. It is with this knowledge, and as one of the leaders in the industry, that BusinessCoach.com is hoping to lead the debate, and work with other industry leaders, to discuss the direction the business coaching industry is proceeding in and define what business coaching is all about.
To learn more about business coaching, business consultants, to find a business coach, or to become a business coach, visit the official website at http://www.BusinessCoach.com and/or sign up for their newsletter for the latest news in the business coaching world, the upcoming conference, and BusinessCoach.com.
###