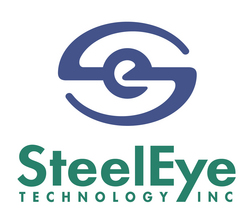 As the enterprise Postgres company, we are committed to providing our customers with the ability to efficiently and effectively utilize PostgreSQL within the enterprise, and a large part of that strategy includes partnering with leading technology vendors such as SteelEye
Menlo Park, CA (PRWEB) December 14, 2009
SteelEye Technology, Inc. (steeleye.com), a leading provider of business continuity and disaster recovery solutions for multi-vendor IT infrastructures, today announced it has formed a sales partnership with EnterpriseDB (enterprisedb.com), the leading provider of enterprise-class products and services based on PostgreSQL, the world's most advanced open source database.
Under terms of the agreement, EnterpriseDB will offer SteelEye's business continuity and data replication solutions as value-added options within its Postgres Plus product line. EnterpriseDB will provide its customers with a "one-stop shop" for the SteelEye solutions, which include SteelEye LifeKeeper for Linux and SteelEye Data Replication for Linux.
PostgreSQL is an advanced open source database management system supported by a global community of developers and companies. SteelEye has supported PostgreSQL open source software in a number of its products and services for several years. Both EnterpriseDB and SteelEye have worked in the past on the PostgreSQL platform and incorporating business continuity and data replication technology into the open source software.
"SteelEye Technology has built up extensive experience with open source software, and we have a great deal of knowledge about the Postgres platform. Partnering with a company such as EnterpriseDB is a natural step given our expertise with open source platforms and our background in areas such as Linux," said Nobuo Kita, president and chief executive officer of SteelEye. "The option of adding SteelEye solutions to EnterpriseDB's line of Postgres Plus products gives users a single source for putting additional functionality into their database management system."
The SteelEye products that EnterpriseDB will offer are:

SteelEye's LifeKeeper for Linux platform, which maintains the high availability of clustered Linux systems by monitoring system and application health, maintaining client connectivity and providing uninterrupted data access.
SteelEye Data Replication for Linux, a platform that overcomes the limitations of similar replication technologies by providing the "3 Rs" of data protection: Replicate, Rewind and Recover.
New Postgres Plus customers can order the SteelEye solutions directly from EnterpriseDB and have the business continuity and replication software shipped along with their Postgres Plus database solution.
"As the enterprise Postgres company, we are committed to providing our customers with the ability to efficiently and effectively utilize PostgreSQL within the enterprise, and a large part of that strategy includes partnering with leading technology vendors such as SteelEye," said Ed Boyajian, president and chief executive officer of EnterpriseDB. "Having integrated database and data replication technology is vital, which is why we will offer our customers direct access to SteelEye's data replication technology as part of our Postgres Plus database solution."
SteelEye support for both EnterpriseDB Postgres Plus Standard Server and Advanced Server is available immediately.
About SteelEye Technology, Inc. :
SteelEye is the leading provider of data and application availability management solutions for business continuity and disaster recovery for Windows, Linux and virtual platforms.
The SteelEye family of data replication, application protection, high-availability clustering and disaster recovery solutions are priced and architected to enable enterprises of all sizes to ensure continuous availability of business-critical applications, servers and data.
To complement its software solutions, SteelEye also provides a full range of high-availability consulting and professional services to assist organizations with the assessment, design and implementation of solutions for ensuring high availability within their environments.
For more information about SteelEye, please visit steeleye.com.
© 2009 SteelEye Technology, Inc., All rights reserved. SteelEye, SteelEye Technology, LifeKeeper and SteelEye DataKeeper and associated logos are registered trademarks or trademarks of SteelEye Technology, Inc. and/or its affiliates in the United States and/or other countries. All other trademarks are the property of their respective owners.
###