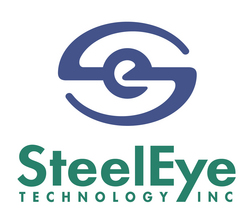 Menlo Park, Calif. (PRWEB) March 15, 2010
SteelEye Technology, Inc. (steeleye.com), a leading provider of business continuity and disaster recovery solutions for multi-vendor IT infrastructures, today announced that its SteelEye DataKeeper data replication solution has completed Windows Server 2008 R2 certification.
The certification process determined that SteelEye DataKeeper seamlessly operates with the latest version of Microsoft's server platform, which includes new virtualization tools, web resources, management enhancements and other capabilities. SteelEye DataKeeper is a host-based multi-site cluster solution that provides highly-optimized real-time data replication.
SteelEye DataKeeper integrates with Microsoft Windows Server Failover Clustering (WSFC) and with the earlier Microsoft Cluster Service (MSCS) clustering software to enable multi-site clustering, while eliminating the single point of failure a traditional shared physical disk cluster resource represents. DataKeeper provides support for multi-site clusters of Microsoft Hyper-V virtual machines, plus Microsoft SQL Server, File/Print, DHCP and all other Microsoft cluster resource types.
"With DataKeeper successfully completing Microsoft Windows Server 2008 R2 certification, our customers will know this product has been through a rigorous testing process and that it meets very high standards for use within Microsoft's new server environment," said David Bermingham, director of product management, SteelEye Technology. "Certification is something our customers look at carefully. We spent a lot of time and energy to show that DataKeeper meets the tough requirements for use with Microsoft Windows Server 2008 R2 and that the data replication solution provides reliability and a high level of protection for the Windows server platform."
"Customers are adopting Windows Server 2008 R2 more widely for their business-critical and mission-critical applications running in a Windows environment," said Jean S. Bozman, research vice president in IDC's Enterprise Platforms Group. "SteelEye recognizes that the certification of its DataKeeper replication product for use with Windows Server 2008 R2, and its built-in Microsoft WSFC availability software, will give those customers another option for managing data-replication at their R2 sites, supporting their availability and business continuity plans."
Additional information about SteelEye DataKeeper:

No limitations on hardware configurations or replication distance
No requirement for a dedicated replication channel
Delivers asynchronous/synchronous replication, non-disruptive disaster recovery testing, network throttling and data compression
Compatible with the following versions of Windows Server:
o Standard/Enterprise/Datacenter 32-bit/64-bit Windows Server 2003
o Standard/Enterprise/Datacenter, 32-bit/64-bit Windows Server 2003 R2
o Standard/Enterprise/Datacenter, 32-bit/64-bit Windows Server 2008
o Standard/Enterprise/Datacenter, 32-bit/64-bit Windows Server 2008 R2

Allows for testing of patches on replicated virtual machines before applying to production servers
Licensed to a physical machine running Windows Server 2008 Hyper-V. In general, pricing is per server and unlimited use
About SteelEye Technology, Inc.:
SteelEye is the leading provider of data and application availability management solutions for business continuity and disaster recovery for Windows, Linux and virtual platforms.
The SteelEye family of data replication, application protection, high-availability clustering and disaster recovery solutions are priced and architected to enable enterprises of all sizes to ensure continuous availability of business-critical applications, servers and data.
To complement its software solutions, SteelEye also provides a full range of high-availability consulting and professional services to assist organizations with the assessment, design and implementation of solutions for ensuring high availability within their environments.
For more information about SteelEye, please visit steeleye.com.
© 2010 SteelEye Technology, Inc., All rights reserved. SteelEye, SteelEye Technology, LifeKeeper and SteelEye DataKeeper and associated logos are registered trademarks or trademarks of SteelEye Technology, Inc. and/or its affiliates in the United States and/or other countries. All other trademarks are the property of their respective owners.
For more information, contact Michael Hopkins, VisiTech PR, at (303) 752-3552 ext. 230.
###