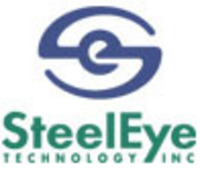 Both large enterprises and small- and medium-sized businesses are searching for cost-effective yet robust data replication solutions for their Microsoft Windows Servers
San Mateo CA (Vocus) May 26, 2010
SteelEye Technology, Inc. (steeleye.com), a leading provider of business continuity and disaster recovery solutions for multi-vendor IT infrastructures, has enhanced the capabilities of its SteelEye DataKeeper solution to support data replication across multiple server targets. Also, SteelEye DataKeeper Cluster Edition now can support more than two cluster nodes and supports a mix of shared and replicated storage environments.
SteelEye DataKeeper 7.1 and DataKeeper Cluster Edition 7.1, currently available from the company, provide businesses of all sizes with comprehensive yet cost-effective and easy-to-use solutions for data replication and high availability within Microsoft Server environments. With the new release, DataKeeper now includes the ability to replicate data sources to multiple server targets, enabling a high level of data protection both at the local level and remotely for disaster recovery and remote office access. With DataKeeper Cluster Edition, users now have the ability to extend existing shared storage Microsoft failover clusters to remote data centers in a multi-site cluster configuration.
DataKeeper already supports high-availability and disaster recovery for Hyper-V, providing real-time replication of all Hyper-V virtual machine files. Also, DataKeeper Cluster Edition 7.1 is the only Windows Server 2008 certified host-based replication product that integrates with and protects Windows Server 2003 Cluster Services (MSCS) and Windows Server 2008 Failover Clusters (WSFC) for support of mixed shared storage and replicated storage configurations.
SteelEye will demonstrate DataKeeper Cluster Edition 7.1 in the Technical Learning Center at Microsoft Tech-Ed 2010, scheduled for June 7-10 in New Orleans. Product information about DataKeeper also will be available at SteelEye's Tech-Ed booth, No. 2341.
"Both large enterprises and small- and medium-sized businesses are searching for cost-effective yet robust data replication solutions for their Microsoft Windows Servers," said David Bermingham, director of product management for SteelEye Technology. "SteelEye DataKeeper gives businesses a simple and effective platform to achieve their recovery time objectives and recovery point objectives for their mission-critical data and applications."
SteelEye DataKeeper Cluster Edition 7.1 continues to allow users to build Windows Server failover clusters without the need for shared storage, which typically represents a single point of failure within clusters. This latest version permits users to add more than two nodes to their cluster and also allows users to extend existing shared storage clusters to a remote data center in a multi-site cluster configuration.
In addition, DataKeeper supports synchronous replication, ensuring data is written to the target before it's written to the source. DataKeeper also supports asynchronous replication, which guarantees data is sent to the target server as quickly and efficiently as the network and storage subsystem will allow. These options give businesses additional options for data protection without sacrificing application performance.
"Customers tell us they need to improve the availability of their critical applications across multi-site clusters," said Manlio Vecchiet, director of product management for Windows Server at Microsoft. "DataKeeper 7.1 – which is certified for Windows Server 2008 R2 – combines with Windows Server to help customers extend their failover clusters across datacenters to enable disaster recovery."
"As they assess their data protection needs, businesses want comprehensive yet affordable and simple solutions for data replication and high availability," said Donna Scott, vice president and distinguished analyst at Gartner Research. "Data protection requirements are constantly evolving. As a result, businesses are selecting solutions that can evolve with their needs at both central and distributed/branch locations."
More on SteelEye DataKeeper can be found at: http://www.steeleye.com/products/windows/datakeeper.php.
About SteelEye Technology, Inc.:
SteelEye is the leading provider of data and application availability management solutions for business continuity and disaster recovery for Windows, Linux and virtual platforms.
The SteelEye family of data replication, application protection, high-availability clustering and disaster recovery solutions are priced and architected to enable enterprises of all sizes to ensure continuous availability of business-critical applications, servers and data.
To complement its software solutions, SteelEye also provides a full range of high-availability consulting and professional services to assist organizations with the assessment, design and implementation of solutions for ensuring high availability within their environments.
For more information about SteelEye, please visit steeleye.com.
© 2010 SteelEye Technology, Inc., All rights reserved. SteelEye, SteelEye Technology, LifeKeeper and SteelEye DataKeeper and associated logos are registered trademarks or trademarks of SteelEye Technology, Inc. and/or its affiliates in the United States and/or other countries. All other trademarks are the property of their respective owners.
For more information, contact Michael Hopkins, VisiTech PR, at (303) 752-3552 begin_of_the_skype_highlighting              (303) 752-3552      end_of_the_skype_highlighting ext. 230.
###