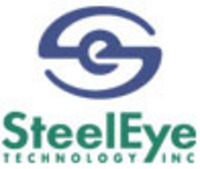 SteelEye's high availability and data replication solutions for Windows and Linux will bring new opportunities to our partners, guaranteeing clients are working with companies that are specialists in their field.
San Mateo, CA (Vocus) June 2, 2010
SteelEye Technology, Inc. (steeleye.com), a leading provider of business continuity and disaster recovery solutions for multi-vendor IT infrastructures, has added two new reseller partners to expand its sales and customer support efforts in the United Kingdom, broadening SteelEye's reach into that market.
Now working with SteelEye are LETN Solutions, a Reading-based provider of infrastructure managed support, cloud services application hosting and infrastructure hosting; and 360is Ltd., a provider of information security, virtualization services and project management with offices in London and Cambridge.
"We want partners that offer clients expertise in different application and data management, ensuring that best practices are recommended to the end user and the solutions they deliver offer value and a fast return on investment. LETN and 360is can help us achieve that mission," said David Feltham, director of EMEA sales for SteelEye. "SteelEye's high availability and data replication solutions for Windows and Linux will bring new opportunities to our partners, guaranteeing clients are working with companies that are specialists in their field."
LETN Solutions, founded in 2005, provides customers with design, implementation and support for emerging technologies such as virtual hosted services, cloud hosting services, infrastructure managed support, disaster recovery and business continuity. LETN serves U.K.-based clients working in the healthcare, housing, financial and legal sectors, among other industries.
"SteelEye's business continuity and disaster recovery products are well-established in the marketplace. The company's solutions meet the strict requirements of our clients," said Steve Denby, sales manager for LETN. "We need a strong business continuity platform that supports our clients' needs. SteelEye provides the solutions and support our clients require for data protection."
Founded in 2002, 360is operates divisions focused on security services and datacenter services. In the datacenter area the company provides consultancy and services on virtualization, application delivery, thin client, business continuity, disaster recovery and systems performance optimization. Most of the company's customers are in the United Kingdom while others are based in Europe and North America. Typical 360is clients are in managed services/hosting, finance, telco, gaming, sciences and education and use 360is for IT consulting and solutions.
"For our clients, SteelEye's solutions provide the right fit for their business continuity and disaster recovery needs," said Robert Gilson, sales director at 360is. "Our clients are looking for robust business continuity solutions. They want access to their data and applications at all times. SteelEye's solutions are the most flexible and robust to support the most demanding data protection needs on both LAN and WAN applications."
The additions of LETN and 360is will help SteelEye achieve its goal of building a U.K. reseller channel that delivers even more innovation and value for the client, Feltham said.
"LETN is a rapidly growing organization with a good reputation among mid-tier and enterprise clients. Given the company's success in vertical markets, offering storage, virtualization and cloud based hosted managed services, we see a great fit for SteelEye products within LETN's portfolio," said Feltham. As for 360is, he said, "The company's expertise in the virtual space brings real value to our partnership, ensuring high availability and disaster recovery for small- and medium-sized businesses and large enterprises utilizing virtual environments for their applications and data storage."
About SteelEye Technology, Inc.:
SteelEye is the leading provider of data and application availability management solutions for business continuity and disaster recovery for Windows, Linux and virtual platforms.
The SteelEye family of data replication, application protection, high-availability clustering and disaster recovery solutions are priced and architected to enable enterprises of all sizes to ensure continuous availability of business-critical applications, servers and data.
To complement its software solutions, SteelEye also provides a full range of high-availability consulting and professional services to assist organizations with the assessment, design and implementation of solutions for ensuring high availability within their environments.
For more information about SteelEye, please visit steeleye.com.
© 2010 SteelEye Technology, Inc., All rights reserved. SteelEye, SteelEye Technology, LifeKeeper and SteelEye DataKeeper and associated logos are registered trademarks or trademarks of SteelEye Technology, Inc. and/or its affiliates in the United States and/or other countries. All other trademarks are the property of their respective owners.
For more information, contact Michael Hopkins, VisiTech PR, at (303) 752-3552 ext. 230.
###