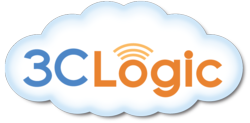 Using V-TAG and VoIP, 3CLogic mirrors the operations of a business with its cloud based contact center offering.
Rockville, MD (PRWEB) August 31, 2012
3CLogic, the leader in cloud based contact centers, is pleased to announce the availability of Business Continuity package for call centers. Without changing their existing infrastructure, contact centers can sign up for 3CLogic's Business Continuity package and pay a low annual fee to have employees work from home or an alternate disaster recovery site. 3CLogic's Business Continuity package includes provisions for both outbound and inbound contact centers. Even in case of emergencies, employees continue to have access to the Customer Relationship Management (CRM) application they are using regardless of whether that CRM applications is cloud based or premise based.
3CLogic's Business Continuity Package leverages the following three technology trends:

Voice over Internet Protocol (VoIP) telephony provides a lot more flexibility than traditional telephony, especially for applications such as Business Continuity. VoIP also lowers the cost of providing Business Continuity to businesses of all sizes.
Virtualization of contact centers blurs the line between an employee working from office or from home. With a few clicks the employee has access to the same applications, technology and infrastructure as in the office.
3CLogic's Virtual Telephony Application Grid (V-TAG) is a distributed architecture that makes it possible to dynamically switch over from an office environment to a home based contact center environment.
"What is unique about this offering is that it is vendor agnostic. Customers can continue to use their existing call center infrastructure. Using V-TAG and VoIP, 3CLogic mirrors the operations of a business with its cloud based contact center offering. When logging into 3CLogic's cloud contact center application from their homes, employees have access to the same CRM application they use in their offices", said Ramana Reddy, Director of Client Services at 3CLogic.
Using Business Continuity package from 3CLogic, state and local agencies can set up phone banks in a matter of hours to deal with emergencies and natural disasters such as hurricane Isaac. Businesses can continue to service their customers by having their employees work from their homes.
About 3CLogic:
3CLogic, headquartered in Rockville, Md., offers a full suite of cloud based inbound and outbound customer interaction channels such as voice, chat and social media, which integrate with existing Customer Relationship Management (CRM) software. This integration provides businesses with a 360 degree view of all customer interactions regardless of the channel chosen by their customers. With 3CLogic's cloud based Contact Center, companies have more accurate and timely information about their prospect or customer and they can more efficiently respond to communications, ensure customer satisfaction with better service, and drive toward a larger lifetime value of each account, customer or client. For more information, please contact 3CLogic at 800-350-8656 or info(at)3clogic(dot)com. http://www.3clogic.com.