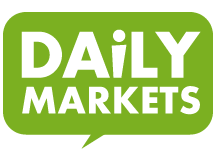 One of the best business cards we've found gives you a signing promotion of 50,000 bonus points within the first three months as well as up to five points per dollar spent on purchases.
New York, NY (PRWEB) June 04, 2013
DailyMarkets.com, a US consumer finance website that helps people save smart daily, has just announced the winners of the best business credit cards in the US for 2013, which will undoubtedly help small business owners compare and find the credit cards with the best perks and rewards for their businesses.
Business credit cards are for small business owners who want to be able to tap into a convenient line of credit, while having the opportunity to earn rewards on their spending. Many of these cards also come with convenient tools that let cardholders track and monitor their business expenses, by allowing them to set spending caps on the amount each employee can spend, as well as by having a categorized list of all the purchases made for easy reference and accounting purposes.
All of the best business cards featured in this new 2013 guide at DailyMarkets.com offer rewards, either in the form of points, cash back or miles for every dollar spent, which allows cardholders to save money while making their regular office and business purchases. Many of these cards offer double rewards and some offer even up to five points for each dollar spent in certain spending categories.
"If you are a small business owner, having a business credit card comes with many benefits. It frees up cash for you to buy office equipment or to cover any business expenses you may have. It helps to separate your personal expenses from your business expenses, so that you'll have a much easier time when it comes to tax preparation. The most attractive benefit is that it lets you earn additional rewards on your purchases while saving money on your business expenses," says Grace Cheng, co-founder and CEO of DailyMarkets.com. "One of the best business cards we've found gives you a signing promotion of 50,000 bonus points within the first three months as well as up to five points per dollar spent on purchases."
Some business credit cards, apart from having rewards programs that benefit cardholders who make business purchases, also have introductory APR periods for both purchases and balance transfers, so that business owners may enjoy an interest-free period when it comes to repaying big-ticket purchases or paying off an existing card balance. Many of these business cards come with no annual fee, while others have annual fees that cardholders only need to pay after the first year.
"Regardless of whether you're looking for a business card that rewards you when purchasing office supplies, or eating out during business meetings, or traveling to another city or simply when filling up your gas tank to drive from one part of town to another, there's a business card for every need," says Grace Cheng. "If your business requires you to fly a lot, you might also benefit from one of the business cards which gives you up to $200 of airline credit, as well as valuable airport lounge access in more than 600 airports worldwide."
Travel business credit cards are those that give additional points when cardholders spend on travel expenses, such as airfare. Many travel cards also offer free access to airport lounges and some even reward cardholders with bonus miles equivalent to a free round-trip ticket when they spend a certain amount within a pre-determined period of time.
Other than this list of the best business credit cards for small business owners, DailyMarkets.com also has many more sections that feature the best credit cards organized into different categories, such as cash back cards, rewards cards, airline cards, student cards, and even a special review feature on the best credit cards 2013.
This best credit card guide lets readers view and compare some of the main features of each card as well as access a detailed review mentioning all the pros and cons the card has. Readers will also be able to see a star rating of the card and access the main issuer's website directly when they apply for the card.
DailyMarkets.com has also recently launched a new mobile website where readers can compare credit cards as well as mortgage rates and CD rates directly through their iPhones. This way, consumers can keep abreast of the new updates on mortgage rates and new credit cards that are introduced in the market.
In the mortgage section of DailyMarkets.com, consumers can compare mortgages and find the best quotes available in their area. Staff writers from DailyMarkets.com also post weekly reports on the overall fluctuation of mortgage rates so that people who want to buy a house or refinance their home can know what the average mortgage rates are.
DailyMarkets.com also has a section where consumers can compare insurance quotes, such as auto insurance rates, home insurance, health insurance and life insurance, so as to find the best available quotes in their state of residence.
About DailyMarkets.com
DailyMarkets.com is a popular US consumer finance website founded in 2008 by Grace Cheng who was named as one of the 'new kids in cyberspace' by Financial Times in 2007. DailyMarkets.com has a special emphasis on educating US consumers about credit cards and helping them find the best credit card for their needs. Consumers can also browse through the huge selection of credit card offers such as 0% balance transfer cards, rewards credit cards, low interest credit card, cash back credit cards, business credit cards, airline credit cards, best credit cards 2013, and more. Consumers can also compare insurance, mortgages and CD rates on the site. For more information, visit DailyMarkets.com.