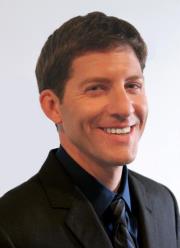 (PRWEB) July 24, 2012
There are some marketing methods that take continual effort and persistence in order to pay off someday. According to Dave Laivnsky, co-founder and President of leading entrepreneurial consulting firm Growthink Inc., online directory marketing is not one of them.
"I want to help you list your website (or just your contact information) in business directories so that people can find you online in ways they otherwise couldn't," said Lavinsky, who since 1999 has helped thousands of entrepreneurs start and grow their own successful businesses. "I'm not talking about ranking your site in the search engines, or paying for online ads. I'm talking about going to a website like Yelp.com, Manta.com, MerchantCircle.com, or other sites that list businesses by category with their contact information."
According to Lavinsky, not everyone searching for something on the internet is necessarily typing in a search for it in Google, Yahoo, or Bing.
"Sometimes people go to these directory sites and scan for local businesses there. Your goal is for them to find you!"
Lavinsky also highlights that the pages in a business directory will come up in search results when people are searching for related keywords. "This is not as good as having your actual website in the first page of results, I know, but getting your name and contact info in front of people's eyes is definitely a good thing," says Lavinsky.
"Plus, being listed in an official directory can add credibility to your company in the same way that being listed in the yellow pages can set a local business apart from fly-by-night operations."
To help business owners enhance their visibility to prospective customers, Lavinsky has revealed his tips for this unique online marketing method:
Step #1: Determine the outcome
"You've got to begin with the end in mind. Why are you going to list your business profile on these websites-for backlinks? Or do you want direct traffic from the sites' visitors? Let me explain...If you list your business information on a directory, you will be asked at some point to type in your website address," said Lavinsky.
"Your goal might be to have people find you in the directory and then visit your site at some special page for visitors (called your "money" page, which could be your homepage, your best-selling product's page, or a page designed to collect email addresses or elicit a phone call). If this is the case, then just enter in the URL of that specific page.
But, if you're listing your business in directories to get links to your site to rank higher in the search engines, then you would want to use the keyword you're trying to rank for in the business profile, the tags, and in the link to your website."
Step #2: Create a list of directories to submit to
Lavinsky has put together the below list of the Top 23 business directories for local marketing:
1. Yahoo Local Listings (listings.local.yahoo.com)
2. Switchboard Super Pages
3. YellowPages.com
4. MerchantCircle.com
5. Bing / MSN Local Listings (bing.com/businessportal)
6. Local.com
7. Yelp.com
8. BrownBook.com
9. InfoUSA.com
10. iBegin.com
11. Localeze.com
12. Bestoftheweb.com
13. YellowBot.com
14. HotFrog.com
15. InsiderPages.com
16. MatchPoint.com
17. CitySearch.com
18. YellowUSA.com
19. Google Profiles (profiles.google.com/me)
20. Manta.com
21. Jigsaw.com
22. LinkedIn.com
23. Whitepages.com
Step #3: Enter business profile into each directory
"The task now is to list your business' information manually into each directory, one at a time. This is as straightforward as it sounds-find each site and look for a 'list your business' section on it somewhere. Then follow their directions to set up your profile.
You'll enter your business name, address, phone numbers, emails, website, business category, and can often write a description of what you do. I would store these in a Word document somewhere and paste them the same way each time."
Whilst easy to do, Lavinsky appreciates that this approach is somewhat tedious.
"That's why I gave you a list of the top 23 to start with (there are over 200 total). Take 5 minutes after reading this to pick a free one and list your business there," says Lavinsky.
"Now, for the rest of them, you can block out some time to knock them all out in one sitting, do one a day for a month or so, or pay an assistant or contractor to set them up for you by pasting in the business information you give them."
Step #4: Track results over a few months
Lavinsky encourages business owners to track the results from their business directory marketing campaign.
"When you've listed your business on these 23 directories, you can sit back and do nothing and will probably see some great results within a few months. Or, you can add to your list of directories and list your site on more of them. It's up to you. But whatever you determined your desired outcome to be, find a way to measure it. If your goal was direct traffic, then you'll want to use Google Analytics or your website's tracking software to see how many visitors came from each of the directories over time," Lavinsky says.
"If it was worth it, go get listed in some more directories. Then evaluate if they were worth it. Keep this up until you start to experience diminished returns-meaning that the directories you're getting listed on have very little traffic and are no longer worth the time to get set up on them. But worst case, follow these directions and in a few hours, you'll be visible in 23 more high-traffic places on the web than before. No need making it more complicated than it is...just do it!"
About Growthink
Growthink provides consulting services and training products to help entrepreneurs start, grow, and successfully exit their businesses. To learn more about Growthink's business plan services, visit http://www.growthink.com/businessplan. Growthink also offers The Ultimate Business Plan Template, available at http://www.growthink.com/products/business-plan-template.