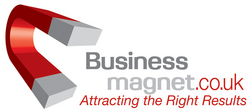 The mega site Businessmagnet.co.uk has gained a good reputation in the UK for its friendly and helpful team and its simplified layout
(PRWEB) July 19, 2008
Hertfordshire based business directory - Businessmagnet.co.uk, internet business of the year 2005 has rolled out several new features geared towards creating increased user interaction and usability.
"The mega site Businessmagnet.co.uk has gained a good reputation in the UK for its friendly and helpful team and its simplified layout". Directories come and go but only a few ever succeed to become established commonly referred to resources. Businessmagnet.co.uk contains over 250,000 pages of business resources built by its staff, supplied by its users.
The latest changes allow users to constantly keep their profile updated and fresh.
Some of the features include:

Businesses can now manage their profile on the directory with a unique user account.
Businesses now have access to an interactive product and service management interface. The interface allows business owners and managers to update their directory profile whenever they wish, keeping their page relevant and up to date.
Keyword suggestion tool enables profile controllers to make recommendations on new keywords to be included in Businessmagnets database.
Control transfer allows profile controllers to delegate profile management to other members of staff within their business or to an external marketing agency.
iTraka™ monitoring has been re-programmed to record page statistics for free entries on the directory. iTraka™ monitoring is an advanced statistics monitor logger that enhances advertiser feedback. Website clicks, telephone requests and page views are among those recorded.
Website owners can now benefit from up to 400 inbound links from relevant pages on the directory.
Various other features have been released to compliment the high quality targeted traffic that Businessmagnet receives every month.
About Businessmagnet
The Businessmagnet Directory, released in June 2004 has thousands of subscribers and advertisers. Businessmagnets modest team have steered the directory into the focus of major corporations and has secured clients such as RS Components, Henkel Loctite and Lloyds Commercial Finance who now benefit from their services. The directory receives in excess of 2 million pages viewed every month and remains one of the most recognised business directories in the UK.
If you have a legitamite company that is based in the UK and you would like to add your company to our business directory then visit Businessmagnet.co.uk and visit our register my company page.
###