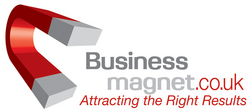 Stevenage, Hertfordshire (PRWEB) October 27, 2009
Following continued growth and better than expected financial performance, Business to Business internet directory http://www.businessmagnet.co.uk is to maintain its recruitment drive, looking to further increase their sales and customer support teams based in their call centre in Stevenage, Hertfordshire.
The company's sales director and co-founder, Daniel French said "our on-going technology strategy is still out-performing our customer's expectations and delivering consistent results month after month. The search engine coverage we achieve for our customers is still increasing and the directory is getting more traffic than ever before. Advertisers quite rightly expect the best possible return on their advertising investment and we believe we are delivering a far better return than any other B2B directory. With this steady and predictable growth we can safely increase the size of our sales and customer support teams".
The award winning company has continued to grow during the recent difficult economic climate, successfully building the company which works with businesses of all sizes and across a diverse range of business sectors.
Talking about the company's plans for the future, Technical director, Lee Cheesman said "We will continue to build on the solid platform we have created, the business constantly evolves with advances in technology, since we launched the business six years ago, we have continued to develop our back-end systems in order to optimise our performance with the major search engines. The results we deliver speak for themselves - each year our advertisers renew their activity, with up to 60% of our customers increasing the level of activity they have with us year on year".
If you are a business to business company based in the UK or Ireland you can register your company for a complimentary listing using the simple forms and account registration facility.
###