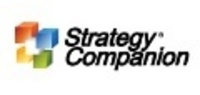 BI Analytics' Business Intelligence capabilities makes CRM users more self-sufficient in creating detailed reports, analyzing data, and acting on new customer insights
EL SEGUNDO, Calif. (PRWEB) May 6, 2008
"BI Analytics' Business Intelligence capabilities makes CRM users more self-sufficient in creating detailed reports, analyzing data, and acting on new customer insights," states Robert Sterling, Strategy Companion VP of Partner Alliances. Integrated seamlessly into Microsoft Dynamics(TM) CRM for convenience and easy access, BI Analytics allows CRM users to have up to ten Business Intelligence reports open and running at one time. An automated installation package lets a company add these powerful, highly visual, interactive reports to their Microsoft Dynamics(TM)CRM system, using their own customer relationship management data, in less than twenty minutes. There is no need to build a custom online analytical processing (OLAP) cube.
Extensive advanced analytics include dynamic reports, ad-hoc queries, online analytical processing (MOLAP-ROLAP-HOLAP), advanced analytical visualizations, and the ability to combine data, perform drilling, slicing and dicing, ranking and sorting, calculation creation, advanced time intelligence, exception highlighting, complex graphing and more. Advanced visualizations include dozens of analytic chart types in both 2D and 3D, 80/20 rules, Top/Bottom rules, data bars, color gradients, icon sets, color themes, and more. Users have complete control over the formatting of rows and columns and can easily create conditional formatting to highlight exceptions.
In addition, Strategy Companion Corporation's BI Analytics for Dynamics CRM(TM) features 25 pre-built, customizable reports focused on sales, marketing and service operations, enabling better monitoring and analysis of business performance. Interactive, analytical reports such as campaign analysis, case analysis, contract analysis, customer profitability, leads analysis, opportunity analysis, opportunity win/loss analysis, resource utilization, sales quota versus actual analysis, sales value analysis and service performance analysis are visually represented in easy to understand reports and dashboards.
BI Analytics for Dynamics CRM(TM) is available through c360 Solutions (c360.com), a leading provider of add-on products, industry solutions, and development tools for the Microsoft Dynamics CRM platform.
About Strategy Companion Corporation
Strategy Companion Corporation (http://www.strategycompanion.com) is a leading provider of intuitive Business Intelligence solutions with products focused on the Microsoft SQL Server platform. Founded in 2001, it is headquartered in El Segundo, California with regional offices in Atlanta, Georgia; London, England; China, and Taiwan. Strategy Companion Corporation products, which include Analyzer and BI Analytics for Dynamics CRM(TM), are sold worldwide.
Analyzer(TM), the Analyzer logo, and BI Analytics for Dynamics CRM(TM) are trademarks of Strategy Companion Corporation. All other names are trademarks or registered trademarks of their respective owners.
Release Summary:
Strategy Companion Corporation announced today that its BI Analytics for Dynamics CRM is now available on the new Microsoft Dynamics CRM 4.0 platform, providing advanced Business Intelligence (BI) reporting and analytics.
Keyword Tags:
business intelligence, business intelligence software, business intelligence solution, business performance management, crm, crm software, crm solution, customer relationship management, customer relationship management software, dashboards, microsoft crm, microsoft dynamics crm