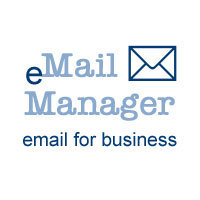 IFModule developers have been working very hard over the last year to integrate many of the requests customers have submitted into a faster, more efficient version of eMail Manager
Hobe Sound, FL (PRWEB) July 17, 2008
IFModules (ifmodules.com), creators of web-based, team oriented email management applications for business, announced the release of eMail Manager Version 4. New features include an HTML editor, multiple signatures for individual users, an updated look, bulk delete of attachments, increased application speed, improved help section, support for OpenID logins, spell check support for 5 languages and more. For an in-depth tour of eMail Manager v4, including new screen shots and a full feature list, visit their website at ifmodules.com/email-manager.
"IFModule developers have been working very hard over the last year to integrate many of the requests customers have submitted into a faster, more efficient version of eMail Manager," said Jodi Gaines Pereira, Director of Marketing and Design at iguanafarmGroup, the parent company of IFModules. "Our customers are our biggest providers of feature requests -- as they should be. Who better to listen to about improving the software than the very people using the system. We released Version 4 to existing customers in June and the feedback has been tremendous. Customers have been raving about the updated look and improved usability, including the ability to remove attachments in bulk, without removing the actual email, an important feature for support organizations needing to keep a history of emails and their threads."
The most popular feature request was the addition of an HTML Editor. Administrators can elect to activate HTML editing for the system and individual user accounts, giving them flexibility and control over how their emails will look to customers. Another new feature is the multi-lingual spell check database that supports English, Spanish, French, German and Dutch.
"This has really captured the attention of the global marketplace," said Ms. Pereira. "International customers make up a large part of our customer base and our target market. Having a multi-lingual spell checker is very important. I know a day doesn't go by when I don't use mine."
eMail Manager is available as a hosted solution with unlimited users and unlimited folders. The software reads from POP3 and IMAP accounts, including Yahoo! Premium and Google. It comes equipped with a customizable standard replies database, auto-responder replies, definable rules for automatic email routing, internal notes and a variety of methods for sorting and organizing emails. eMail Manager runs under a high availability, secure infrastructure with SSL login backed up by GeoTrust and is also HIPAA compliant.
About IFModules
IFModules email management solutions provides businesses with web-based email response management and email marketing software (Campaign Manager). IFModules is a division of iguanafarmGroup, a full service web technology group offering custom and off-the-shelf development, design and email business solutions for online and traditional media initiatives. An Email Management Blog published by IFModules is available at emailmanagement.blogspot.com.
###