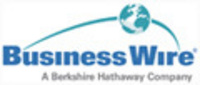 Business Wire is proud to be recognized by NYSE Euronext as an essential news source for price-sensitive information
PARIS (PRWEB) March 10, 2008
Business Wire disclosure-related releases in French, English, and Dutch are prominently displayed on NYSE Euronext's "Company News" section. Business Wire clients that are traded on the Amsterdam, Brussels and Paris Euronext markets will have their market-moving news readily accessible--simultaneously and in real-time--to multilingual investors throughout the European Union . Business Wire plans to introduce a disclosure platform for the Lisbon market in the near future.
Since the formal implementation of the Transparency Obligations Directive (TOD) in January 2007, Business Wire has moved quickly to establish itself as the disclosure leader throughout the 27 European Union Member States. Business Wire maintains disclosure networks in a dozen EU markets; in France, some 40 percent of the CAC 40 companies use Business Wire to fulfill their TOD compliance obligations.
"Business Wire is proud to be recognized by NYSE Euronext as an essential news source for price-sensitive information," said Michael Becker, Business Wire's vice president, global disclosure. "Having Business Wire releases posted on the NYSE Euronext website reflects Business Wire's strong commitment to 'Best Practices,' and is accordance with the spirit and intent of the Transparency Directive. "
About Business Wire
Business Wire, a Berkshire Hathaway company, is utilized by thousands of member companies and organizations to transmit their full-text news releases, regulatory filings, photos and other multimedia content to journalists, news media, trade publications, institutional and individual investors, financial information services, regulatory authorities, Internet portals, information web sites, business-to-business decision-makers and consumers worldwide. With a news distribution network spanning 150 countries and 45 languages, Business Wire's multi-channel delivery network has access to dozens of international and national news agency networks throughout the Americas, Europe, Asia, the Middle East and Africa.
The Business Wire news network is powered by its patented NX high-speed data platform and supports XML, XHTML and XBRL code to deliver the most sophisticated news file to enhance news release interactivity, customization and search engine optimization. Business Wire has 31 bureaus in cities including New York, San Francisco, Los Angeles, Chicago, Boston, Miami, Paris, Frankfurt, London, Brussels, Tokyo, Toronto and Sydney with reciprocal offices throughout the world. Business Wire was founded in 1961.
About NYSE Euronext
NYSE Euronext (NYX) operates the world's leading and most liquid exchange group, and seeks to provide the highest levels of quality, customer choice and innovation. Its family of exchanges, located in six countries, include the New York Stock Exchange, the world's largest cash equities market; Euronext, the Eurozone's largest cash equities market; Liffe, Europe's leading derivatives exchange by value of trading; and NYSE Arca Options, one of the fastest growing U.S. options trading platforms. NYSE Euronext offers a diverse array of financial products and services for issuers, investors and financial institutions in cash equities, options and derivatives, ETFs, bonds, market data, and commercial technology solutions.
NYSE Euronext's nearly 4,000 listed companies represent a combined $30.5 trillion/EUR 20.9 trillion in total global market capitalization (as of Dec. 31, 2007), more than four times that of any other exchange group. NYSE Euronext's equity exchanges transact an average daily trading value of approximately $141 billion/EUR 103 billion (as of Dec. 31, 2007), which represents more than one-third of the world's cash equities trading. NYSE Euronext is part of the S&P 500 index and the only exchange operator in the S&P 100 index. For more information about NYSE Euronext, please visit http://www.nyx.com.