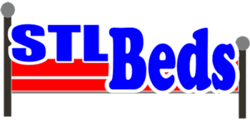 Often times people know very little about green initiatives
Saint Louis, MO (PRWEB) October 31, 2011
There are a lot of 'firsts' that Saint Louis can lay claim to – the ice cream cone, iced tea and blues music to name a few. Now the small bedroom furniture company STL Beds can add to that list when their salesman become a certified member of a unique group called the Sustainable Furnishings Council (SFC).
Anything and everything green is certainly the buzz. Up until now most of the populace has taken few steps in the direction of green education. STL Beds owner Doug Belleville took those steps and found a way to make a difference not only in his own life, but also in the lives of other people through the products he sells.
"Often times people know very little about green initiatives. They do the best they can, purchasing organic food, recycling aluminum cans, and possibly even participating in a local recycling program," says Belleville. "The first step is seeing what kind of impact each of us have on the environment in which we all live."
For over four years Belleville has researched sustainable green home furnishing and has put in a plan to educate others in sustainable furnishings as well. In addition to becoming the first Green AP certified furnishing salesman in St. Louis, he has put his money where his mouth is and expanded his company product selection to include eco-friendly mattresses and bedroom furniture.
About the Sustainable Furnishings Council
The SFC is a non-profit organization dedicated to promoting sustainable practices and educating people inside and outside the furniture industry about earth friendly alternatives and choices. The SFC green furnishings group consists of industry suppliers, manufacturers, retailers, and interior designers.
As the first in the city (and only second in Missouri), Belleville helps his customers get a better understanding of why it's important to support green furniture programs.
# # #