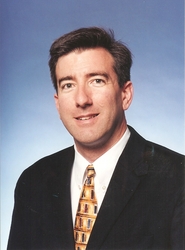 Jeff Phillips is an accomplished technician, claims consultant, and trusted advisor who brings 20 years of hands-on catastrophic claims experience to the table
Wilton, CT (PRWEB) January 5, 2009
Continuing its expansion into value-added property damage and business interruption insurance claim recovery services for Fortune 500 corporations, Dempsey Partners LLC today announced that Jeffrey M. Phillips, PE, has joined the firm's Irvine, CA office as partner in charge of the Western Region property damage claims consulting practice.
"Jeff Phillips is an accomplished technician, claims consultant, and trusted advisor who brings 20 years of hands-on catastrophic claims experience to the table," said John D. Dempsey, CPA, CFE, managing partner of Dempsey Partners. "We are elated that Jeff chose to join our team, and know his skills will help our clients achieve successful outcomes for the most challenging claims." http://www.dempsey-partners.com/
Phillips, a licensed professional engineer with experience in underwriting, loss prevention, and claims, provides property damage claims consulting services to the manufacturing, hospitality, real estate, and technology sectors. His experience encompasses catastrophic claims arising from hurricanes, earthquakes, and the terrorist events of 9/11. All told, he is responsible for the recovery of $1.5 billion in property and business interruption losses.
"In large loss situations, accurate assessment and resolution of property losses positively influences the business interruption outcome," said Phillips. "At Dempsey Partners, I will help clients establish and document structural, mechanical, improvements, and contents losses to facilitate claims resolution, including business interruption and extra expense elements. Unlike many forensic accounting, risk consulting, and 'dispute' services providers, Dempsey Partners has no conflicts with insurance companies because we simply do not work for them. We work only for risk managers."
Dempsey Partners has diversified its loss accounting practice to provide additional value to clients. In addition to property damage and business interruption claims consulting, the company offers MegaLoss Disaster Recovery (DR) services; X-V Analysis®, a proprietary business interruption exposure valuation methodology; Forensic Analysis services devoted to occupational fraud claims; and a broad range of consulting services intended to minimize the cost of risk.
About Dempsey Partners:
Dempsey Partners supports the global risk management community with forensic accounting, consulting, claims, and insurance-related valuation services. Based in Wilton, CT, the company serves its Fortune 500 clientele from eight full-service offices across the United States.
Contact:
John D. Dempsey, CPA, CFE
Dempsey Partners LLC
203-762-5052
http://www.dempsey-partners.com
###