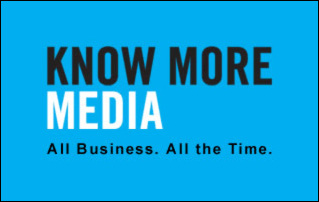 Reaching another traffic milestone so quickly is very rewarding to us
Orange County, CA (PRWEB) February 22, 2007
Know More Media, an online publisher of business information and news, and one of the world's leading business blog networks, has announced that it welcomed its five millionth visitor to its network of niche business blogs on Feb 19, 2007.
After launching its network in December 2005 and publishing its 38,000th article, or 'blog post,' by the end of January 2007, Know More Media has reached the five million-visitor mark only three months after welcoming its two millionth visitor to its network.
"Reaching another traffic milestone so quickly is very rewarding to us," said Hal Halladay, CEO of Know More Media. "Since our launch, our network has experienced steady and robust traffic growth. We have added an average of five new blogs to the network each month over the past year, each blog tightly focused on a business-related topic or industry. We hope to continue attracting new readers while we work hard at keeping all readers actively engaged by providing them helpful and relevant business news, analysis, and advice."
Know More Media's fifty authors write more than sixty business blogs that offer business news and information. The authors are practicing authorities who are experts in their respective business fields and industries. The majority of Know More Media's bloggers live in the USA, but about 20% of them live overseas, in countries such as Germany, India, Malaysia, the Philippines, and Bangladesh.
"We're very pleased with this type of progress in our traffic, as it is indicative of the quality of writing our authors provide on the blogs," said Dan Smith, VP of Publishing for Know More Media. "Our authors strive to supply business content that is interesting and valuable to our readers. This content is published online in the blog format in order to encourage participation from readers, who can freely leave comments on the blogs and thus interact with the authors--an excellent opportunity for readers to communicate directly with topical business experts."
About Know More Media
Know More Media (http://www.KnowMoreMedia.com) is a rapidly growing online publisher of business information and news, and is headquartered in Orange County, CA, with an office in Utah. Led by a team of seasoned business executives with many years of online publishing and business management experience, Know More Media is a revolutionary departure from traditional business publishing. The Company contracts with expert writers from across the globe to supply valuable business-related blog content to the online world. Its authors are typically practicing authorities in their fields, who provide their business advice and knowledge to business readers through a blog. Readers are encouraged to participate through comments and continuous feedback, thereby not only learning, but sharing their valued experience to an ever-expanding community of business expertise.
###