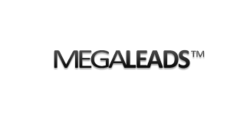 We wanted sales people to have all the tools they need to drive their business right at their fingertips. The database and even the pricing system has been specifically designed to accommodate the economic climate of the business arena.
Little Falls, NJ (PRWEB) April 25, 2013
Earlier this month, Megaleads (https://megaleads.com) announced the launch of their Test Drive Program where new customers can try out the new business sales leads system without any credit card commitment. They also beefed up their website with instructional videos so that customers can hit the ground running when they are looking for sales leads online. Now that more and more customers are taking the Test Drive, the Megaleads research and development team stays at the ready to view customer feedback as well as the features and functionality of the company website itself.
As Megaleads continues to open up new markets, the research and development team has been able to create new tools and systems that accommodate customer's needs and improve their overall experience with the new business sales leads system. Customers can now search for sales leads with tools such as the Google Maps search tool, and also have the option to utilize the email appending services and the people finder tool. Route 72 thinks that the unique and effective systems that have been set in place since Megaleads' Beta Program will set their leads system apart from any other on the market. Founder and CEO of Route 72 Systems, Jim Alamia, states: "We wanted sales people to have all the tools they need to drive their business right at their fingertips. The database and even the pricing system has been specifically designed to accommodate the economic climate of the business arena and we are confident that Megaleads will be the place to turn to for solid business leads."
Online users can also access the Megaleads Facebook (https://www.facebook.com/closemorebusiness) page on the company website, which has recently reached 1000 likes. The page is updated regularly and their posts often include useful tips and information related to the business sales arena. Route 72 Systems knows that for any business to be successful in the digital age, they have to be willing to engage their customers in the digital marketplace. Founder, Jim Alamia, states: "We value our customer feedback as well as their comments related to the sales industry. We look forward to engaging with our customer base through the new Facebook page and continuing to accommodate the needs of business sales professionals."