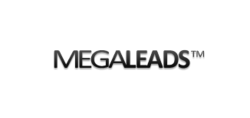 We are glad Megaleads is sticking to their guns by utilizing live customer care specialists such as Charles Tedesco. It will put customers at ease to know that if they call, Megaleads will answer.
Little Falls, NJ (PRWEB) May 15, 2013
With Megaleads officially up and running, their research and development team has been winning big for their customers. Enhancements have been added to the website (megaleads.com) to meet customers needs as well as a new Facebook page where customers can gain insight on the business sales arena and keep up with the company's latest developments. As the Megaleads team continues to monitor the new business sales leads system and customer feedback, they have announced that they have added a new member to their team that will head up the customer care program.
Charles Tedesco has been brought on as a customer care specialist and will also assist the Megaleads team with their efforts to connect with their customers through social media outlets. With his experience in programming, Megaleads is confident that he will be able to meet customers' needs as the leads system and make the necessary improvements to boost the website's functionality as it continues to grow. Their marketing manager, Route 72 Systems, is pleased to see the new addition to the Megaleads team. Founder and CEO of Route 72 Systems, Jim Alamia, states: "This is a great step forward for Megaleads. Charles has the skills to find simple solutions for customers' inquires, even if he has to go outside of the box. We look forward to the customer care program and are confident that their efforts to connect with the customer through social media outlets will surely pay off."
Megaleads has also announced that online users can now sign up for the Test Drive Program right on the company's new homepage with no credit card commitment. Video Demos are also available to steer customers in the right direction during their "drive" so that they are able to utilize the business leads system to its full potential. Live agents have also been made available for further customer convenience so that callers do not hit any roadblocks such as automated prompt systems. Route 72 agrees that live agents should always answer the phone. Jim Alamia states: "Many businesses are choosing to go with automated prompts, but we are glad Megaleads is sticking to their guns by utilizing live customer care specialists such as Charles Tedesco. It will put customers at ease to know that if they call, Megaleads will answer."