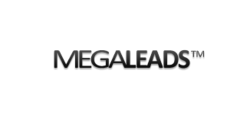 Megaleads is partnering up with marketing automation companies to ensure that their leads system is the best in the business.
(PRWEB) June 18, 2013
Megaleads has been making big moves since going live from their successful Beta Program. They have launched their Test Drive Program and even expanded on their staff and added a new location in Parsippany, New Jersey. With more staff available to accommodate customer needs and inquires, Megaleads felt that it was time to yet again increase the efficiency and functionality of the company website and the new business sales leads system. In their efforts they still have a test drive system in which free business leads can be searched.
Megaleads along with their marketing partner, Route 72, knew that the business sales leads system could not have come at a better time because it could enable businesses to grow in a flat economy. Now that Megaleads is officially up on its feet, they have been able to utilize their research and development team to execute a new marketing automation system that increases efficiency and functionality that provides B2B franchises with the right data to bring their businesses to the next level. To find pricing visit https://megaleads.com/pricing.php. Founder and CEO of Route 72 Systems, Jim Alamia, states: "Megaleads is partnering up with marketing automation companies to ensure that their leads system is the best in the business. We have no doubts that their efforts will empower their clients to acquire the most solid leads in the most cost effective manner."
Megaleads has also announced that they will continue their efforts to connect with their customers through social media outlets. Their Facebook and Twitter following has grown exponentially since their release, which has inspired the company to film their very first viral video commercial. The filming will begin this summer and it will star an unannounced spokesperson. Route 72 is anxious to spread the word about the new viral videos. Jim Alamia states: "If any new business wishes to find success in the Internet Marketplace, they cannot overlook the importance of the new social media outlets. It not only gives businesses a fun and creative way to market their business; it also gives them a genuine opportunity to connect with their customers."
Reference:
https://megaleads.com/video-demo.php