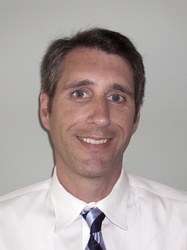 Matt's proven track record of success, the trust he's established within the public relations and investor relations industry and the leadership he demonstrates with his colleagues makes him a natural fit for the regional manager position in Los Angeles
LOS ANGELES (PRWEB) June 5, 2008
A five-year Business Wire veteran, Policastro has successfully grown market share in the region through increasing existing business and successfully taking major accounts away from competitors. "Matt's proven track record of success, the trust he's established within the public relations and investor relations industry and the leadership he demonstrates with his colleagues makes him a natural fit for the regional manager position in Los Angeles," said Yetter.
Policastro succeeds Mark Essa who was recently promoted to Vice President, Competitive Sales & Analysis, a position that is based in Los Angeles.
"The Los Angeles market is a critical region for Business Wire. Its ongoing success is due in part to the many veterans we have in the office. In addition to a seasoned account team, the Los Angeles newsroom, led by Teri Johnson, is second to none in terms of quality and experience," added Yetter.
Policastro grew up in New Jersey and moved to California after graduating from Rutgers University. He worked as an account executive at a MicroTimes technology publication in Pasadena, CA, for five years. After finishing his MBA at Pepperdine University, he worked at Morgan Stanley until joining Business Wire in 2003, where he's held positions as account executive and most recently, as sales manager for the Los Angeles region.
Matthew and his wife, Melody, live in Huntington Beach.
About Business Wire
Business Wire, a Berkshire Hathaway company, is utilized by thousands of member companies and organizations to transmit their full-text news releases, regulatory filings, photos and other multimedia content to journalists, news media, trade publications, institutional and individual investors, financial information services, regulatory authorities, Internet portals, information websites, business-to-business decision-makers and consumers worldwide. With a news distribution network spanning 150 countries and 45 languages, Business Wire's multi-channel delivery network has access to dozens of international and national news agency networks throughout the Americas, Europe, Asia, the Middle East and Africa.
The Business Wire news network is powered by its patented NX high-speed data platform and supports XML, XHTML and XBRL code to deliver the most sophisticated news file to enhance news release interactivity, customization and search engine optimization. Business Wire has 31 bureaus in cities including New York, San Francisco, Los Angeles, Chicago, Boston, Miami, Paris, Frankfurt, London, Brussels, Tokyo, Toronto and Sydney with reciprocal offices throughout the world. Business Wire was founded in 1961.
MULTIMEDIA GALLERY http://www.businesswire.com/cgi-bin/mmg.cgi?eid=5702701