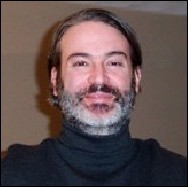 8 Mad Scientist Marketing Tips That Increase Your Profit In Any Economic Climate
Windham, NH (PRWEB) January 17, 2007
Dr. Glenn Livingston is a 14 year veteran psychologist and marketing consultant to clients like AT&T, Lipton, Whirlpool, Bausch & Lomb, Novartis, Nextel, Ford Motor Company, and dozens more.
More recently, he's taken the same marketing research techniques he developed as a Fortune 100 consultant and adapted them for use in small business marketing, first proving their power by growing his own business from $0 to $31,237 a month in just 21 months.
The best part is, Dr. Livingston claims any small to medium sized business can use these simple, budget friendly survey techniques to get more customers at a lower cost, sell more to them, and virtually eliminate their competition:
"A lot of online businesses simply survey their market to find a list of most frequently asked questions. Then they assume they'll be able to sell their products by answering the most common questions on their website. But people's most frequent questions are NOT what sells … what sells are pain points … worries, concerns and problems their customer can't find solutions for anywhere else!" - Glenn Livingston, Ph.D.
Take, for example, a website in the pet industry selling a book on guinea pigs. A survey is conducted asking people their most important question about this pet.
It is found that over 52% of the people taking the survey ask about how long the animals live. But only about 12% might ask about how to keep them smelling nice.
The business owner also asks how difficult it's been for people to find the answer to their questions, ... and learns that even though more than half the respondents asked how long they live, most of these people also said it was pretty easy for them to find the answer. (In fact, they can find it for free in the first page of Google's results).
In contrast, most of the people who asked about keeping their little pets sweet smelling said they were having a really hard time finding that info.
So even though only 12% of people might have wanted to know about making their pet smell better, it's clearly a real pain point that needs to be addressed for this market. (A pain point people are more likely to actually open up their wallets for!)
Of course the owner should make it clear (s)he'll give info about pet longevity in the book (and sales copy), ... but what this simple survey technique reveals is that the business can be most easily distinguished from the competition by teaching people how to keep their pets smelling nice.
It's very important to understand this is the exact opposite conclusion that most marketers would arrive at from such a survey because they would only pay attention to frequency! And that's just one of the reasons why these simple small business survey techniques can help any small to medium sized business find out exactly what their customers want so they can give it to them.
"You can use simple surveys to identify market gaps, find true point of difference benefits, see what hyper-responsive customers want, and estimate risk for new ventures and product roll outs … but only if you know where to look!" - Glenn Livingston, Ph.D.
Small to medium sized business will find over 8 hours of free educational audios at http://www.FreeMarketingAudios.com where they'll discover how to get more customers at a lower cost, sell more to them, and virtually eliminate the competition so they can legally "steal" market share.
Press: Please visit our media room to retrieve interview questions for the "8 Mad Scientist Marketing Tips That Increase Your Profit In Any Economic Climate", plus audio samples, charts, and graphs to supplement this release.
Dr. Livingston is available for interviews in all media (usually on short notice). Phone: 603-437-5489; Cell 603-490-3844.
# # #