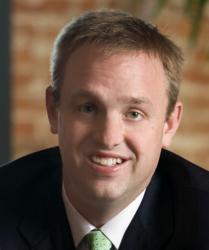 "Your business network is your most powerful tool in selling."
Washington, DC (PRWEB) March 26, 2012
Click here to register on networking!
"The Next Generation of Business Networking is Here!"
Make no mistake. Networking is a great way to meet a lot of business professionals at one time. Networking events allow people to put a face and personality to your business. But like everything, there is a right way and a wrong way.
If a persons' networking persona is amiss they will risk wasting their time and worse, wasting the other person's time.
The attendees will learn the following:
Learn the best practices when networking:
The importance of online to offline networking in the B2B marketplace.
What type of group should I join?
How to be effective when networking?
The importance of online to offline in the B2B networking business.
The importance of accountability.
Embracing technology and leveraging it to grow your network.
What is the proper etiquette when networking?
What questions should I ask?
What elements should be in my elevator speech?
What should be my goal when attending an event?
How should I follow up with a new partner?
And so much more...
The session will be recorded.
Click here to register for this one time only event!
Michael Krause, Chief Sales Architect, Sales Sense Solutions, Inc.
585-704-6453 | Mike(at)SalesSenseSolutions(dot)com |http://www.SalesSenseSolutions.com/
About Mike Krause and Sales Sense Solutions, Inc.
As a recognized sales thought leader, Mike Krause inspires business leaders and sales professionals of all generations – from the most experienced to the newest rookie on the team – to maximize their personal and professional potential. Mike shares his proven strategies for sales success in his book, "Sell or Sink: Strategies, Tactics and Tools Every Business Leader Must Know to Stay Afloat!"
Michael Marcellus, President, TipClub, Inc.
800-798-0270 | Support(at)tipclub(dot)com | http://www.TipClub.Com/