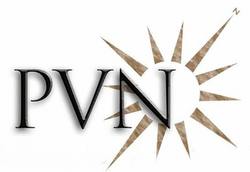 How to Write a Press Release
New York, NY (PRWEB) December 12, 2008
As one of the many value-packed services it offers to its nation-wide membership base, ProVision Network, Inc. (PVN), a network of businesspeople, entrepreneurs, professionals, and companies of all levels, presents a series of free and low cost, timely and informative webinars.
Coming up Tuesday, December 16, 2008, at 8:30pm EST, the webinar topic will be presented by established Chicagoan CPA, Matthew Deutsch, Principal of The Deutsch Group. Deutsch, who also serves on the Board of Directors for PVN, examines some "Year End Tax Strategies for Businesses," drawing from his 20+ years of experience advising corporations, partnerships and individuals as an employee of one of the Big Four public accounting firms, and through his own nine-year private practice.
In these challenging times, successful business professionals strive for the quickest and smartest way to get an edge on their competitors, in an effort to achieve profitability. This webinar will teach you how to safeguard those profits once you achieve them, by taking full advantage of the appropriate tax reliefs. Previous webinar topics have included, "How to Write a Press Release," "Network Marketing: Session One - Why Distributors Fail," "Financial 911" and others.
PVN is proud to offer these and many more webinars in 2009 to PVN members, as well as the general public. For topics, prices and times, go to MyPVNCommunity.com Webinars, or call (212) 430-6509. Invite along a client, colleague or someone else you know!
###