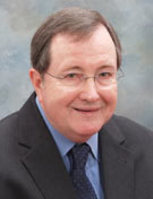 To paraphrase the Census bureau definition
New York, NY (Vocus) February 18, 2009
"Over 80% of the people in Deloitte's workforce are under 35, so we've got to get this right." - W. Stanton Smith
Stan Smith is national director, Cross Generation Initiatives at Deloitte LLP and author of Decoding Generational Differences: Fact, Fiction…or Should We Just Get Back to Work? An expert in workforce attitude trends, Mr. Smith shared recent research findings with Peter Clayton on TotalPicture Radio - "trends that are long term that are shaping the generation Y (millennials') expectations of business, employers, and careers as well as how they prefer to work."
Given the current global financial crisis, many business leaders assume that employees -- generation y, generation X, baby boomers or whatever -- are just happy to have a job, and resources once committed to "soft skills" and "perks" such as onboarding, retention, coaching, leadership development, communication, and flexible work schedules can be ignored. "Not so," according to Smith. Especially with the much discussed generation Y. For talent-aware businesses like Deloitte, continuing to invest significantly in talent acquisition and retention, the list of "things" uncovered in his research studies that "won't be changing" represent significant opportunities for smart employers; and serious problems for those who choose to ignore them.
First on the "won't change" list? The non-traditional family unit makes up the vast majority of households. "To paraphrase the Census bureau definition," Smith stated, "a traditional household has two characteristics for purposes of clarity and precision: married to each other and one spouse works outside the home and the other does not. Arguably a narrow definition in today's terms but in 1950 the US Census identified nearly 60% of families as traditional… now only 17% of households meet the definition of traditional."
Bottom line, flexibility is not an option, its necessary. Smith continues, "It is quite logical to imagine that we are moving away from the traditional corporate ladder model, which dictates a linear, one-size-fits-all path for career progression. This corporate ladder is giving way to a corporate lattice model, where role, schedule, workload, and pace can be varied depending on the ebb and flow of life. Our research shows that this career customization approach is just what millennials are looking for….but most importantly it meets the needs of all generations."
One positive statistic Stan Smith sites in the podcast: "Men report spending almost 50% more time daily with their children than did their equivalents in the late 1970's."
Smith wraps-up the interview with Clayton discussing "A set of three realities that have fundamentally affected how millennials view the world - technology, attitudes toward business, and a consumer mindset."
You can find the 17 minute podcast interview with W. Stanton Smith on iTunes and in the Career Connections Channel of TotalPicture Radio.
Deloitte, LLC has assembled numerous articles and resources on their corporate Web site: New World New Workforce: Gen Y Views on Today's Workplace. As used in this document, 'Deloitte' means Deloitte LLP (and its subsidiaries). Please see http://www.deloitte.com/us/about for a detailed description of the legal structure of Deloitte LLP and its subsidiaries.
About Stan Smith:
W. Stanton "Stan" Smith is national director, Cross Generation Initiatives at Deloitte LLP. Stan joined Deloitte as a principal in 1998. Since then he has served in a number of senior human resources (HR) roles. In 2001, Stan was asked by Deloitte's chief executive officer to study generational differences then beginning to manifest themselves in the workplace. With a strong commitment from Deloitte leadership, Stan has grown into a key strategic initiative with tangible positive business impact over the past seven years.
Stan has appeared on the Lehrer NewsHour on PBS as a generational issues specialist. His views are sought out by major news magazines such as BusinessWeek, Forbes and Time, as well as newspapers such as the Wall Street Journal. In June 2007, Stan was the recipient of the Work/Life Legacy Award sponsored by the Families & Work Institute. He was a featured speaker at the U.S. Naval Academy Leadership Conference 2009. His book Decoding Generational Differences: Fact, Fiction…or Should We Just Get Back to Work? was released in March 2008.
About Total Picture Radio:
Started by Producer/Host Peter Clayton, a recognized expert in corporate communications, video production, and Internet media, Total Picture Radio is a career empowerment service for knowledge workers. We are committed to sharing ideas and commentary from thought leaders in business, strategy, sustainability, marketing, career management, media, and the Internet. TPR podcasts actionable information for high-performance careerists - and business leaders creating talent-focused organizations. Our in-depth interviews include best-selling authors, senior executives, visionaries, leadership coaches, and entrepreneurs. Total Picture Radio is "The Voice of Career Leadership Development." Sponsorship opportunities are available.
###