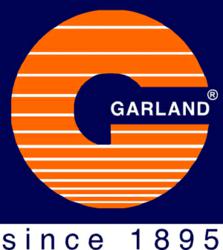 Garland operates on the simple premise that happy customers combined with a happy workforce create success.
Cleveland, OH (PRWEB) February 07, 2012
The Garland Company, Inc., manufacturer and distributor of high-performance solutions for the building envelope, recently announced it received three commerce awards in 2011, recognizing its successful business model and honoring its contributions to the economy of Northeast Ohio, where its corporate headquarters is based.
The NEO Success Award, sponsored by Inside Business magazine, was established in 1995 as a way to showcase the success of businesses in the region. It annually recognizes the top-performing companies in Northeast Ohio. It is unique in its combined measurement of business success in terms of sales, growth, and profitability. This is Garland's fourth year winning this award.
Since 1987, Case Western Reserve University Weatherhead School of Management in cooperation with the Council Of Smaller Enterprises (COSE) has been honoring the fastest growing companies in Northeast Ohio with their Weatherhead awards. Qualifying companies must show consistent growth over the preceding five years, and three categories of awards are given based on size and sales volume classifications. According to Weatherhead, these awards are "a testament to hard work, commitment, innovation, and the dream to succeed."
Companies with net sales of $100 million or more are comparatively evaluated, with only the top 10 receiving the coveted Weatherhead Centurion award. In 2011, Garland joined this list of top performing companies for the third consecutive year.
Inc. magazine analyzes the economic statistics of thousands of U.S. based enterprises annually to identify the top ranking 5000 companies. In the face of a tougher-than-nails economy over the last three years, Garland Industries nevertheless achieved a 30 percent growth rate from 2007 to 2010, earning a place on the list for the fourth consecutive year.
According to Dave Sokol, president of Garland, "Garland operates on the simple premise that happy customers combined with a happy workforce create success. These awards are a welcome acknowledgement that Garland has consistently made good on their long-term commitment to their people and their customers."
The Garland Company, Inc. is a worldwide leader of quality, high-performance roofing and building maintenance systems for the commercial, industrial and institutional markets. For over 100 years, Garland has continually developed unique product and service offerings that raise industry standards of performance in order to meet the technical performance requirements of a wide range of challenging waterproofing applications throughout the world. Its over 200 local representatives are strategically positioned throughout the United States, Canada, and the United Kingdom to provide integrated product and service solutions for single and multi-property facilities. The Garland Company, Inc., headquartered in Cleveland, Ohio, is an ISO 9001:2008 certified company.
For more information, visit http://www.garlandco.com, or contact your local Garland representative at 1-800-321-9336.
###