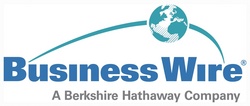 smart marketing for small business.
SAN FRANCISCO (PRWEB) January 14, 2008
"Monika's concentration on Business Wire's new media product and services demonstrates our company's ongoing commitment to the development of the press release as a key communications tool of the 21st century," said Cathy Baron Tamraz, President and CEO.
"The success of our Smart News Release and EON service shows that our focus on client education has already helped professional communicators understand and harness the power of search engine optimization, social media, expanded online delivery and measurement to expand their audiences and reach their media relations and communications goals. Monika is a key player in developing new communications solutions for our clients through our educational local conference and webinar series and the BusinessWired blog as well as many other initiatives," added Laura Sturaitis.
Monika has done an outstanding job of building the Southwest market," said Tamraz. "Under her leadership, the region has grown into one of Business Wire's top regions and she has brought tremendous energy, creativity and professionalism to the job and we are anxious to apply her talents to this national role."
A native Texan, Maeckle joined Business Wire in 1997. She has more than 20 years' experience in media and marketing, as a reporter, marketing executive and vice president of corporate relations for a publicly traded company. She founded her own public relations boutique, the Brava Agency, in 1993 and built the company by specializing in "smart marketing for small business."
She was also a reporter in Costa Rica, El Salvador and Mexico City and has written and published stories for U.S. and international publications, including the Dallas Times Herald, the Christian Science Monitor and the London Guardian. She was also director of marketing and development for Texas Public Radio stations KPAC and KSTX. She speaks both German and Spanish.
Maeckle attended the University of Texas at Austin where she graduated with honors with a Bachelor's Degree in general and comparative studies.
About Business Wire
Business Wire, a Berkshire Hathaway company, is utilized by thousands of member companies and organizations to transmit their full-text news releases, regulatory filings, photos and other multimedia content to journalists, news media, trade publications, institutional and individual investors, financial information services, regulatory authorities, Internet portals, information web sites, business-to-business decision-makers and consumers worldwide. With a news distribution network spanning 150 countries and 45 languages, Business Wire's multi-channel delivery network has access to dozens of international and national news agency networks throughout the Americas, Europe, Asia, the Middle East and Africa.
The Business Wire news network is powered by its patented NX high-speed data platform and supports XML, XHTML and XBRL code to deliver the most sophisticated news file to enhance news release interactivity, customization and search engine optimization. Business Wire has 31 bureaus in cities including New York, San Francisco, Los Angeles, Chicago, Boston, Miami, Paris, Frankfurt, London, Brussels, Tokyo, Toronto and Sydney with reciprocal offices throughout the world. Business Wire was founded in 1961. Cathy Baron Tamraz is president and CEO.