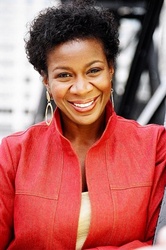 Pamela brings top shelf business insight to everything she touches and it is an honor and a thrill to partner with someone of her level.
DES MOINES, Iowa (PRWEB) July 29, 2008
Mitchell, who has appeared on the Today show and been quoted in the Wall Street Journal and on BusinessWeek.com, will guide the programs. The four teleclasses will look at how women business owners should invest in areas such as new media including blogging and social networking, among other topics.
"As a Harvard University graduate with nearly fifteen years of senior level experience in marketing and international business development, Pamela is a highly respected business leader," said Michelle Swanson, assistant director, Advertising, the Principal Financial Group®. "Pamela brings top shelf business insight to everything she touches and it is an honor and a thrill to partner with someone of her level."
Held on "Teleclass Tuesdays," the series of 10 sessions are exclusively designed to meet the needs of women in business while giving her an edge with expert advice. Each session allows the audience unique interaction in a casual format with nationally-recognized business leaders and thinkers, many of whom are business owners themselves. Classes are held at noon Central (1:00 p.m. Eastern, 11:00 a.m. Mountain and 10:00 a.m. Pacific) on the dates scheduled. Audio as well as archives of past classes are available.
Mitchell will moderate the following classes:
July 29: "Blogging to Boost Your Bottom Line: Four Approaches to Make Money through Blogs" - featuring Donna Fenn, author and Inc.com blogger
August 26: "Five Things Every Woman Should Ask Her Financial Advisor Today" - featuring Jean Chatzky, best-selling author and the Today show financial contributor
September 30: "Why Every Business Owner Should Plan for the Unexpected"
December 2: "Get Wired into Social Networking: How to Use Sources from LinkedIn to MySpace to Grow Your Business"
"I am passionate about listening to and learning from women business owners every day, so this is an exciting opportunity," said Mitchell. "Like the program's participants, I am naturally inquisitive about how women are successfully tackling modern-day business challenges."
About The Principal Women in Business Teleclass Series:
The teleclass series, launched in 2003, features accomplished business leaders, from bestselling author Suzy Welch to chocolate visionary and multi-million dollar business owner Katrina Markoff.
To learn more about this educational series, or how The Principal helps business owners attract, retain and reward employees, visit http://www.principal.com/women.
About Inc. Magazine:
Inc. Magazine, the handbook of the American entrepreneur, and Inc.com, the daily resource for entrepreneurs, are dedicated to helping business owners and CEOs start, run, and grow their businesses more successfully. Inc. and Inc.com deliver real solutions for today's innovative company builders.
About The Reinvention Institute:
The Reinvention Institute, based in Miami, is a dynamic organization devoted to helping successful professionals and companies transform their businesses, careers and lives. Its mission it to act as a personal partner in change, and to provide the knowledge, tools support and inspiration to help people create the lives of their dreams.
About the Principal Financial Group
The Principal Financial Group (The Principal ®) is a leader in offering businesses, individuals and institutional clients a wide range of financial products and services, including retirement and investment services, life and health insurance, and banking through its diverse family of financial services companies. A member of the Fortune 500, the Principal Financial Group has $304.2 billion in assets under management and serves some 18.8 million customers worldwide from offices in Asia, Australia, Europe, Latin America and the United States. Principal Financial Group, Inc. is traded on the New York Stock Exchange under the ticker symbol PFG. For more information, visit http://www.principal.com.
Inc. Magazine, The Reinvention Institute and the Principal Financial Group are not affiliated.
MULTIMEDIA GALLERY http://www.businesswire.com/cgi-bin/mmg.cgi?eid=5743011