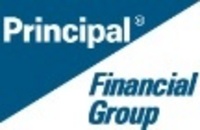 Kim turned her passion for teaching into a multi-million dollar business
DES MOINES, Iowa (PRWEB) March 26, 2008
"Kim turned her passion for teaching into a multi-million dollar business," said Michelle Swanson, advertising officer, The Principal(R). "Through fresh ideas, strategic planning and staying true to herself, she was able to create a successful business."
Meet the Speaker
Kim Kleeman started her career as a teacher. After a few hardships, she discovered a different path of the education sector. Kleeman made the jump to the business world as an entrepreneur and developed Shakespeare Squared. It is a full-service educational company that creates everything from textbooks to lesson plans to Web sites for textbook and trade book publishers. After a three-year, 815 percent growth spurt, Shakespeare Squared, is now a $2.3 million company. Kleeman's company is based out of Glenview, Ill. and is comprised of almost all women.
Founded in 2003, Shakespeare Squared has received a number of prestigious awards; including being recognized as one of the Inc. 500 "Fastest Growing Private Companies in America." Working Mother Magazine added the business to its "Best Small Companies" list in 2007. For Kleeman's dedication to her company, she was given the Business Ledger's Entrepreneurial Excellence Award as "Today's Young Entrepreneur." She has also been featured in respected media outlets such as, Inc. Magazine, Chicago Sun-Times and Crain's Chicago Business.
About The Principal Women in Business Teleclass Series
Held on "Teleclass Tuesdays," the series of 10 sessions are exclusively designed to meet the needs of a women business owner, while giving her an edge with expert advice. Each session allows the audience unique interaction in a casual format with nationally-recognized business leaders and thinkers, many of whom are business owners themselves.
The program's moderator is Inc. Magazine Editor Jane Berentson. She is serving as the moderator for five programs in 2008, taking a fresh spin on issues that matter most to business owners: managing people, finances, sales, marketing and technology.
The Women in Business teleclass series, launched in 2003, features accomplished business leaders, from bestselling author Suzy Welch to chocolate visionary and multi-million dollar business owner Katrina Markoff.
To learn more about this educational series or how The Principal helps business owners attract, retain and reward employees through the use of employee benefits, visit: http://www.principal.com/women. Classes are held at 12 p.m. Central (1 p.m. Eastern, 11 a.m. Mountain and 10 a.m. Pacific) on the dates scheduled and audio as well as smart articles of past classes are available.
About the Principal Financial Group
The Principal Financial Group(R) (The Principal (R))(1) is a leader in offering businesses, individuals and institutional clients a wide range of financial products and services, including retirement and investment services, life and health insurance, and banking through its diverse family of financial services companies. A member of the Fortune 500, the Principal Financial Group has $311.1 billion in assets under management(2) and serves some 18.6 million customers worldwide from offices in Asia, Australia, Europe, Latin America and the United States. Principal Financial Group, Inc. is traded on the New York Stock Exchange under the ticker symbol PFG. For more information, visit http://www.principal.com.
(1) "The Principal Financial Group" and "The Principal" are registered service marks of Principal Financial Services, Inc., a member of the Principal Financial Group.
(2) As of December 31, 2007