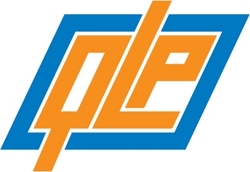 We have customers and orders of all sizes
Aurora, IL (PRWEB) October 7, 2008
When it comes to extra bottom-line padding like setup charges on repeat orders and split shipment charges, the vast majority of the hand-selected product line is free of these hidden fees. Although larger orders on custom items like personalized stress balls and customized t-shirts will save money in terms of bulk pricing, Quality Logo Products, Inc. does not penalize smaller orders that meet the minimum requirements.
"We have customers and orders of all sizes," says Bret Bonnet, president and co-founder of Quality Logo Products, Inc. "We've supplied thousands of t-shirts to large corporate events, and we've put a few dozen wedding favors in the hands of couples. We understand and respect that everyone has a budget, and that's why we offer such a large and diverse product base."
Additionally, Quality Logo Products prides itself on being environmentally conscious and on the cutting edge of promotional products trends and technology. Instead of wasting money or natural resources on paper catalogs, which often become outdated quickly and damage the environment, the website is updated several times a day to offer the latest pricing and stock availability. The money saved is passed directly to the customer in sales, discounts, and other special offers designed to build the good faith and credibility every company needs.
In addition to less expensive services, the range of environmentally-safe, recyclable, and made-from-recycled-material products expands daily as we include customized totes, personalized paper products, and imprinted clothing that's as friendly to the environment as Quality Logo Products, Inc. is to its customers.
With rising fuel costs, shipping charges have reached an all time high. Not only has Quality Logo Products, Inc., never charged more than the carrier's rate for shipping, but a new policy will also add a shipping estimate directly from the carrier to each quote.
Although Quality Logo Products, Inc. is still running on the excellent customer service principles and solid relationships it has built since its inception in 2003, this top promotional products supplier adjusts to a changing market and world. For more information about Quality Logo Products, please visit their website or contact them via telephone at (866) 312-5646.
###