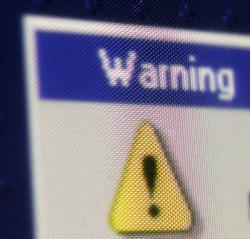 State auditors are required to identify audit leads and the information that many people share in public forums online can easily lead the state to a company.
Portland, OR (PRWEB) January 04, 2012
STS Publishing, publisher of the business sales tax web-site SalesTaxSupport.com, today announced that it had expanded the site's Sales Tax Questions section in response to increased demand from business users with multi-state activity. Increased traffic was attributed to a heightened concern regarding sales tax issues, given the much publicized bills currently before Congress which would require online sellers to collect sales tax.
Using the site, companies with business sales tax questions can submit them confidentially to a recognized sales tax specialist, without the need to link to a public profile as is required on most social media sites like LinkedIn.
Sales tax rules can range from complicated to downright confusing. So it's no surprise that many business users are turning to social media sites to get tax questions answered – and the sites make it easy to do.
On LinkedIn, users can join subject-specific groups – including numerous ones associated with sales tax. "There's no question business networking sites like LinkedIn deliver impressive features and functionality. You can join groups based on your industry or interests and post questions and/or comments. The problem is these sites usually require that you create a public profile in which you typically list your current company's name. That profile is then linked to any questions or comments you post – making it virtually impossible for you to get sales tax help anonymously," said Susan Jaeger, Sales Tax Support's publisher.
It's important for users of business networking sites to remember that in most cases, membership is open to all – including officials from state tax departments. If someone posts a sales tax question regarding their company's activities in a state – any Department of Revenue official who happens to belong to that group could see the question and link it to the associated company profile.
Do Department of Revenue (DOR) employees actively monitor discussions and follow-up on the information? Definitely! Some of the regular commentators in some of LinkedIn's sales tax groups are actually sales tax auditors, according to nationally recognized sales tax specialist Diane Yetter of YETTER.
State auditors are required to identify audit leads and the information that many people share in public forums online can easily lead the state to a company. "We recognize the fact that many small to mid-size companies don't have a resource to find answers to their sales tax questions. We want them to get quick, reliable answers anonymously. That is why we are proud to be the exclusive sponsor of the Sales Tax Questions section on the Sales Tax Support website," said Yetter.
If a company is trying to determine their business sales tax nexus - or considering voluntary disclosure - most tax professionals advise that initial calls or letters to a DOR office be made anonymously (through a third party consulting firm, for example). They do it this way to protect the company's identity until they have a tax strategy in place.
Tax professionals are cautious for good reason. This is why business users looking for sales tax help may want to re-think posting their questions on social media sites. Instead they should consider utilizing more private tax information resources like the Sales Tax Questions venue on SalesTaxSupport.com.
About STS Publishing, LLC
STS Publishing, LLC owns and operates SalesTaxSupport.com, the nation's most comprehensive free business sales tax resource for small-medium sized companies. Visit the Sales Tax Support website at http://www.salestaxsupport.com or call 1-888-344-3944 for more information.
Twitter: @SalesTaxSupport
LinkedIn: http://www.linkedin.com/in/salestaxsupport
About YETTER
Since 1996, YETTER has worked closely with financial and tax department leaders to translate complex issues, craft high-level strategies, evaluate solutions and train tax teams. YETTER works with clients of all sizes—from Fortune 10 to small, family-owned businesses. Whether facing an impending audit or proactively calibrating compliance and risk, tax and IT professionals find answers, guidance and insight as a result of YETTER's involvement.
For more information, visit http://www.yettertax.com or call 312-701-1800.
Twitter: @ycstax
###