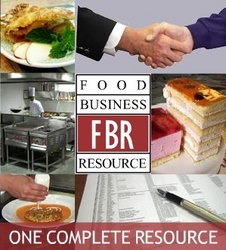 Just about any recipe that calls for jalapenos can be substituted with poblanos
LENEXA, Kan. (PRWEB) July 31, 2008
"With a Scoville heat rating of more than 3500 units, poblano peppers come pretty close to being a 1 to 1 alternative. On the other hand, half as many serrano peppers can deliver the same punch as their cooler cousin." The Scoville Scale was developed nearly 100 years ago, and is commonly used to compare the relative spiciness of different types of peppers.
Try swapping a poblano for the usual jalapeno in salsas, marinades and salads. "Just about any recipe that calls for jalapenos can be substituted with poblanos," Weck continues. Because a recall will not ensure the removal of all Salmonella-laden jalapenos currently contaminating the nation's food supply, the FDA recommends that consumers avoid all raw jalapenos until further notice to prevent salmonella poisoning. "Until jalapenos are safely available to consumers, there are plenty of ways to keep the heat in their favorite recipes," says Weck.
ABOUT FOOD BUSINESS RESOURCE
Food Business Resource is a unique, multi-disciplinary resource, offering both technical and business development services. By pioneering innovation and launching category-defining products, Food Business Resource has led industry groups and worked on some of the most recognized brand names in the world.
Keyword Tags:
food, food business, food service, how to start a food business, jalapenos, r&d food consulting, salmonella, salmonella poisoning, salmonella symptoms, tomato, tomato salsa, what is salmonella