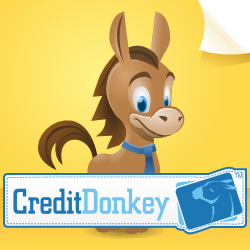 Increase odds of success.
Los Angeles, CA (PRWEB) September 28, 2011
Today, the folks at CreditDonkey published a new infographic illustrating what makes small businesses sink or swim. The infographic helps establish the importance of small business in the U.S. as well as convey helpful tips to entrepreneurs who are looking to make the leap.
Infographic: http://www.creditdonkey.com/business-swim.html
"As a small business owner myself, I wanted to help others who are looking to make the jump into business," said Charles Tran, founder of CreditDonkey. "The decision to open a business is one of the biggest decisions of an entrepreneur's life, especially when they take into consideration that 91% of startups ultimately close either voluntarily or due to financial failure."
Encouraging the ongoing establishment of small business is important, as these businesses across the U.S. account for 44 percent of the private payroll in the country. Small business also employs approximately 5 percent of all private sector employees, generated 64 percent of new jobs within a 15-year period and hires 40 percent of high-tech workers in the U.S. These businesses are also helping the growth of other businesses, as they make up 97.3 percent of identified exporters in the U.S.
Of course, this impact on the U.S. economy largely hinges on the businesses making it past the hurdles that come with the first five years, when there is a 50 percent chance of success versus the 15 percent chance of success that businesses face the first year their doors are open.
Small business owners can visit CreditDonkey to compare business credit cards. CreditDonkey publishes credit card research, informed opinions and trend analysis to help entrepreneurs make informed credit decisions.
###