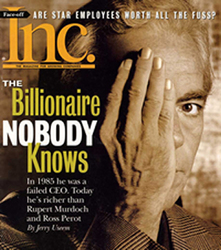 This has probably been one of the best weekends I've spent as far as time and money ... your business will explode.
Orlando, FL (PRWEB) May 16, 2008
Offering a hype-free seminar, filled with proven, real-world business strategies, The Success Mechanics today announce that they are in final preparations to host their annual Extreme Business Makeovers conference in Orlando, Florida on June 19-21.
Due to the success of last year's Extreme Business Makeovers conference, this year's event is being expanded from 2 days to 3. In addition to Bill Bartmann, who Inc. Magazine refers to as the "Billionaire Nobody Knows" and Bob Burg, co-author of the national bestseller "The Go-Giver", Extreme Business Makeovers 2008 features 12 additional business authorities - each addressing separate, vital areas of business success.
The world-class team of business experts includes:

Michael Angier - Real Goals and Priorities - Making Things Happen
(mysuccessnet.com)

Simon T. Bailey - Discovering and Releasing Your Brilliance
(simontbailey.com)

Bill Bartmann - Becoming an Extraordinary Entrepreneur
(billbartmann.com)

Bob Burg - Go-Give Your Way To Never-Ending Prospects
Stephanie Frank - Win in Business Without Losing Your Mind
(stephaniefrank.com)

Christopher Guerriero - Becoming An Instant Authority
(automaticbestseller.com)

Josh Hinds - Great Seminar - Now What?
(getmotivation.com)

Dr. Don Kennedy - 5 am And Already Behind
(bahbits.com)

Donna Krech - Never Ending Motivation
(donnakrech.com)

Dave Lakhani - Beat Low-Price Competitors ... In Any Economy
(boldapproach.com)

Greg Rice - Overcoming Challenges by Thinking Big
(bugs.com)

Bo Short - Attracting and Maximizing Profitable Teams
(boshortonline.com)

Jimmy Vee and Travis Miller - Getting Business To Come To You
(gravitationalmarketing.com)
2007 attendee, Barbara Grassey described the event, saying, "This has probably been one of the best weekends I've spent as far as time and money ... your business will explode."
Cameron Johnson, best selling author of You Call The Shots (http://www.YouCallTheShotsBook.com), finalist on Oprah's Big Give and one of last year's Extreme Business Makeovers speakers commented, "The Extreme Business Makeovers event is one that can change your life. If you're passionate about your business or what you're doing or want to make more money, this is an event you need to attend."
Rather than select speakers based on name recognition or potential selling power, the team of speakers at Extreme Business Makeovers was selected based on 3 primary criteria. First, they each possess an expertise in a specific subject matter that can often make or break the success of entrepreneurs and independent sales professionals. Second, their content and strategies are based on their own real experiences and proven in the marketplace. And, finally, their primary motivation is to see their own successes and failures help others transform their businesses and lives.
Thom Scott, President of The Success Mechanics, commented on the upcoming event, saying, "With over twenty years of dealing with small business owners and independent sales representatives, I've seen, firsthand, the key skill sets and systems that hold many entrepreneurs back. The good news is that often, very small small changes in any of these areas of challenge often leverage very quick and dramatic improvements in business performance and profits. I know, firsthand, how they have done so in mine."
Mr. Scott further commented,"I designed this multi-day, multi-speaker event to be an event that I personally want to attend. Each of these experts, who I am proud to have as friends, are people that I want to learn more from and I'm very excited about being able to introduce them and their proven strategies and systems to our attendees. Between our teaching sessions and our special hot-seat sessions, we're going to change a lot of lives!"
Event sponsors for Extreme Business Makeovers include: Small Business Television (sbtv.com); Perfect Networker (perfectnetworker.com); CommercialMaker.com; Hulett Environmental Services (bugs.com); GetMotivation.com; Success Magazine (SuccessMagazine.com); Aflac Central Florida (myfloridacentral.org); Fast Pitch Networking (fastpitchnetworking.com) and eLearning Zoom (elearningzoom.com)
Extreme Business Makeovers 2008 is being held on June 19-21, 2008 at the Caribe Royale Orlando (http://www.cariberoyale.com). For more information or to register to hear free event previews with the speakers, visit http://www.ExtremeBusinessMakeovers.com.
About The Success Mechanics:
The Success Mechanics is a division of Burg-Scott Communications, Inc. - a training company that is dedicated to providing immediately applicable, values-based tools and information to help entrepreneurs, small business owners and sales organizations and independent sales professionals improve both their profits and their quality of life.
Principals of Burg-Scott Communications include national bestselling author and critically acclaimed speaker Bob Burg and former public company top marketing executive and award-winning creative director, Thom Scott.
All Extreme Business Makeovers speakers are available for interview. Contact thom @ thesuccessmechanics.com to arrange.
Press passes are available for Extreme Business Makeovers 2008. Visit Extreme Business Makeovers for details.
###