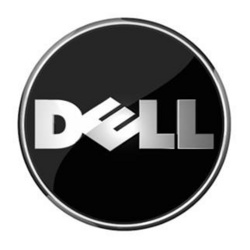 When you are trying to sell a five or six-figure product sight unseen to a customer living in Australia, technology is the only means for communication, negotiation and building trust
WASHINGTON (PRWEB) June 9, 2008
By breaking the mold and growing his business worldwide because of it, Transport Designs has earned the 2008 Dell/National Federation of Independent Business (NFIB) Small Business Excellence Award¹. The announcement and award presentation was made today during NFIB's National Small-Business Summit in Washington, D.C.
"When you are trying to sell a five or six-figure product sight unseen to a customer living in Australia, technology is the only means for communication, negotiation and building trust," said Mattie. "Without embracing IT, our business would still be struggling to grow outside our region of the country much less internationally."
From restaurants on wheels to transportable fitness centers, Transport Designs' product options are vast, and so is the company's vision for how far innovative use of technology can take them. Transport Designs stays up-to-speed on the latest in design software and hardware tools using Dell laptops to share customized digital floor plans and real-time construction progress with customers. Under Mattie's direction, customers can also download easy-to-use tools to interact with the plans and update the designs themselves.
"Our electronic, fully rendered images are so detailed they can even include human figures, allowing customers to truly visualize the product, no matter how far away they are," said Mattie. "This, along with the option to personally update their floor plan as if they were physically present at the build site, puts customers' minds at ease and really sets us apart."
Currently under construction, Transport Designs is building Car Doctor World Motorsports the first-of-its-kind cab-over motor coach to be used at its Turn Key Drive racing events, where average citizens sign up to spend a day in the life of a race car driver. Complete with massage chairs and water-wall décor, the motor coach is designed to exude luxury and comfort and is where participants will go to relax after a day of racing.
"I interviewed and traveled to vendors all over the U.S. for this project and needed to find the best," said Ryan Pilla, owner of Car Doctor. "Steve's use of technology and his vast knowledge of design tools far surpassed his competitors, giving me the confidence I needed to choose Transport Designs as my vendor. It has been a wonderful relationship ever since."
Transport Designs will receive $25,000 in Dell products and services, a lifetime membership to NFIB, the leading small business association in the United States, valued at $15,000 (including a trip to NFIB's National Small-Business Summit), and a day of best-practice sharing with Dell experts, including time with Chairman and CEO Michael Dell.
New this year, Transport Designs is also eligible for a chance to win the global Dell Small Business Excellence Award¹ worth $50,000 in Dell technology and services and featured participation in a global entrepreneurs' summit. National winners from 12 countries - Australia, Brazil, Canada, China, France, Germany, Italy, Japan, Mexico, Spain, United Kingdom and the United States - will be announced by September, and the global winner will be announced in fall 2008.
To learn more about Transport Designs business and technology strategy, the award program and how to apply for 2009, please visit http://www.dell.com/ceaward.
Links to Additional Information:
Video with Steve Mattie, Transport Designs President 2008 Winner Profile: Transport Designs Blog Post http://www.dell.com/ceaward Video post with Jim Cox, 2007 U.S. winner and president of Medkinetics StudioDell case study on Medkinetics, 2007 U.S. Winner ¹Visit http://www.dell.com/ceaward for Dell/NFIB Small Business Excellence Award official rules.
About NFIB
NFIB is the nation's leading small business association, with offices in Washington, D.C., and all 50 state capitals. Founded in 1943 as a nonprofit, nonpartisan organization, NFIB gives small and independent business owners a voice in shaping the public policy issues that affect their business. NFIB's powerful network of grassroots activists send their views directly to state and federal lawmakers through a unique member-only ballot, thus playing a critical role in supporting America's free enterprise system. NFIB's mission is to promote and protect the right of members to own, operate and grow their businesses. More information about NFIB is available online at http://www.NFIB.com/newsroom.
About Dell
Dell Inc. (NASDAQ: DELL) listens to customers and delivers innovative technology and services they trust and value. Uniquely enabled by its direct business model, Dell is a leading global systems and services company and No. 34 on the Fortune 500. For more information, visit http://www.dell.com, or to communicate directly with Dell via a variety of online channels, go to http://www.dell.com/conversations. To get Dell news direct, visit http://www.dell.com/RSS.