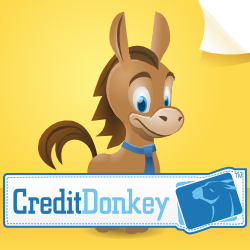 get the most out of your business trips
Los Angeles, CA (PRWEB) October 18, 2011
With business travel being responsible for $246 billion in spending, according to U.S. Travel Association, CreditDonkey, a credit card comparison website, publishes a new infographic highlighting the win-win benefits to business travel.
Infographic: http://www.creditdonkey.com/business-travel-perks.html
Interesting facts and figures illustrated on the infographic include:
Typical Business Traveler:

16% are between 18-29 years old, while 10% are 60+ years old
53% have professional, managerial, or technical roles compared to 28% being sales or service workers
40% are women
$76,100: average annual salary
5.4 trips per year
3.3 nights: typical length of a business trip
74% are less than 250 miles from point of departure
81% of trips are by personal vehicle compared to 16% by plane
102 miles, 816 miles: the median distance travel by car and plane
47%: business trips were to attend a meeting, trade show or convention
23%: fell asleep during a meeting
The Benefits:

120 million frequent flyer members in the U.S.
11,363 frequent flyer miles: average active members earn each year
307,000 members: have earned 1 million or more miles
82% of rewards are redeemed
70% of rewards are used for hotel stays
The Economy:

$246 billion in spending
2.3 million American jobs
$12.50 in average increased revenue of every $1 invested in business travel
"Frequent flyers should shop around to compare airline credit cards to get the most out of their trips," said Charles Tran, founder of CreditDonkey. "With the value of miles ranging anywhere from 1 to 9 cents, our infographic will help you maximize your redemption potential."
Travelers can visit the folks at CreditDonkey, a credit card comparison website, to search for business travel credit cards before their next trip.
# # #