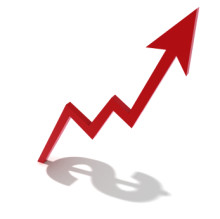 LinkedIn is like the gym every January – lots of people sign up, but not that many actually use it to its potential
Saint Louis, MO (PRWEB) April 12, 2012
Many business owners are now realizing that LinkedIn is a terrific business growth opportunity, but they aren't sure just where to go to learn the system. Local marketing agency WhereIsMyBusiness.com (WIMB) has announced another of their free educational webinars that answers many of the questions surrounding LinkedIn.
The webinar, on April 17, features local LinkedIn Expert Josh Turner from LinkedSelling.com. Turner will be speaking on How to Convert Your LinkedIn Profile into a Lead Generation Tool.
"LinkedIn is like the gym every January – lots of people sign up, but not that many actually use it to its potential," says Turner. "I'll be showing real-world examples of how any small business owner can optimize their profile to attract more customers." Turner is an expert in using LinkedIn and helps businesses set up their LinkedIn Marketing Campaign.
This webinar is part of a series that the folks at WIMB are putting on this year. Owner and St. Louis SEO expert Will Hanke also teaches a hands-on class to small business owners each month. Topics range from social bookmarking to understanding Google Webmaster Tools for business.
"These webinars are a great way for business owners to understand the various important tools that are out there for them to grow their business with. I'm glad Josh has offered to do this for the Saint Louis community," says Hanke.
To read more about the new webinar series, visit
http://www.whereismybusiness.com/services/training/webinars-workshops/