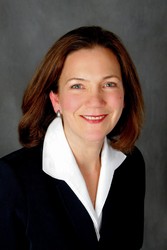 Laurel has proven her ability to understand the objectives and concerns of our clients
Danville, CA (PRWEB) September 24, 2007
Laurel Gaumer, a veteran Certified Business Intermediary and Exit Strategy Consultant, has been named Managing Partner of Robbinex of Northern California, LLC. Gaumer will direct business development and client services, including succession planning, business valuation, and other business broker services for Robbinex clients in Northern California.
Ms. Gaumer works with business owners and their professional advisors to insure the optimal outcome in a merger, acquisition, sale or intergenerational transfer. Gaumer has consulted for business owners since 1994. She joined Robbinex of Northern California as Regional Director in 2005. Before that, she served as an intermediary with Allen Business Investments of San Ramon.
"Laurel has proven her ability to understand the objectives and concerns of our clients," noted Doug Robbins, president and founder of Robbinex. "Ms. Gaumer works effectively with clients to achieve their desired outcome in a transaction."
"Robbinex helps clients understand the dynamics that impact the value of their business, beyond the financials," explained Gaumer. "We've been selling companies for more than 30 years. Accountants, attorneys and other advisors to business owners are glad to have Robbinex as a key part of the transaction team."
Ms Gaumer, a resident of Danville, CA, holds an MBA from Columbia University. She earned her Certified Business Intermediary credential from the International Business Brokers Association and holds a Certified Business Counselor credential from the Institute of Certified Business Counselors. She is a member and former director of the California Association of Business Brokers, where she chaired the Education Committee, and a member of the Financial Women's Association of San Francisco.
Founded in 1974, Robbinex Intermediaries, based in Hamilton, Ontario and Amherst, NY, is a leading international, full-service business brokerage firm specializing in the sale of mid-sized, privately held companies.
For more information visit http://www.robbinexnocal.com
Editor Contacts
Laurel Gaumer, Robbinex, 925-735-3950, laurel@robbinex.com
Bill Gram-Reefer, WORLDVIEW, 925-459-8537, reefer@worldviewpr.com
# # #