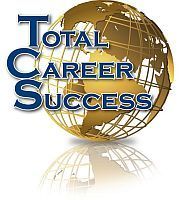 All the inspiring leaders and companies, regardless of their size or industry, think, act, and communicate alike and it's the complete opposite of everyone else.
Houston, TX (Vocus) April 8, 2010
Simon Sinek, entrepreneur, international speaker, and author of Start with Why, will be featured on Total Career Success, an Internet show on VoiceAmerica Talk Radio Network, at 11 a.m. Central on Monday, April 12. The show is designed to inform listeners and encourage them to achieve their career goals by featuring experts and business leaders to provide advice on job search and career advancement. Sinek reveals how achieving and maintaining a commanding leadership edge in business, politics, or any arena of life is simply a matter of re-focusing the mind. In Start With Why: How Great Leaders Inspire Everyone to Take Action, Simon Sinek contends that exceptional leaders and companies share a common bond -- they know why they do what they do.
Sinek explains why why matters and will discuss:

The Golden Circle, a naturally occurring thought and behavior pattern that great leaders follow to inspire action, instead of manipulating people to act;
How companies can find their core why in order to keep old customers and acquire new business;
In this very competitive job market, how to find your own answer to the vital question: why do you do what you do? so that you can beat the competition and get hired;
Why finding your WHY is just the beginning to be reinforced with the discipline of how and the consistency of what;
What to do when your why goes fuzzy…and much more.
Backed by brain science, he reveals how inspired leaders and organizations, from Martin Luther King, Jr., to Apple, share a distinctive way of thinking, acting, and communicating that comes naturally.
Sinek shared, "All the inspiring leaders and companies, regardless of their size or industry, think, act, and communicate alike and it's the complete opposite of everyone else."
Sinek demonstrates that inspiring leaders follow a naturally occurring pattern of thinking, acting, and communicating, which he calls The Golden Circle. Rather than placing a priority on what to sell and how to manipulate buyers, this powerful process works from the inside out. In other words, it begins with a cause or purpose—the WHY that inspires leaders to continue striving and leading while inspiring followers to believe and take action.
On the way to mastering the principles of The Golden Circle and maximizing its practical applications, leaders discover:

Why people don't buy what you do, whether it's manufacturing a product or promoting a concept. They buy why you do it;
Why inspiring others starts with the clarity of why you do what you do, yet depends on the discipline of how you do things and the consistency of what you do;
Why doing business is like dating, and how it pays to court only clients and customers who believe in your why;
Why trust is a feeling, not a rational experience, and how having a strong sense of why can help you gain it;
Why those who know WHY need those who know how;
Why and how to use symbols to inspire others on a deep emotional level;
The difference between being successful and feeling successful, and how to reconnect with your core cause and with others when why goes fuzzy.
"Providing a framework for launching a product, building a business, or turning an idea into a social movement, Sinek proves that, with a little discipline, anyone can learn to inspire," Sheryl Dawson, co-host shared.
Ken Dawson, Total Career Success show host added, "For business owners and managers, policymakers, activists, and anyone yearning to experience success with fulfillment, Simon Sinek leads the way to inspiring others and finding inspiration from others in return."
To listen to the broadcast, please visit voiceamerica.com and click on the Total Career Success icon. The show will air live at 9 – 10 a.m. Pacific time on April 12 and will then be available as an archive on the web site or to be downloaded to MP3 players and cell phones, or from iTunes http://www.itunes.com/podcast?id=311541702 For 7 free videos on career transition for boomers and every generation, visit http://www.betterjobbetterlife.com
About Simon Sinek
Simon Sinek teaches leaders and organizations how to inspire people. He has shared the power of starting with why with audiences across the country and around the world, from members of Congress, the U.S. military and the United Nations to Hollywood studios, from small business entrepreneurs to senior executives at corporations like Microsoft and American Express. He also teaches his concept of The Golden Circle at the Strategic Communication Program at Columbia University. For more visit: startwithwhy.com
About Total Career Success
Total Career Success, which is broadcast on VoiceAmerica, the world leader in Internet Talk Radio, aims to engage listeners in new ways of thinking about their potential, their goals, and their future. The show hosts are Ken and Sheryl Dawson, principals of Total Career Success, Inc. and authors of Job Search: The Total System, 3rd edition. They have served corporations in outplacement and career development as well as talent management optimization for 30 years in their consulting firm Dawson Consulting Group. The show presents guests who are experts in their fields to share the lessons they have learned in succeeding in their various areas of excellence and to discuss tips about a broad range of career issues, from specific career opportunities, to industries and workplace changes, to financial and advancement considerations. To access their new free job search and career transition video series visit http://www.betterjobbetterlife.com For more information, visit totalcareersuccess.com
###