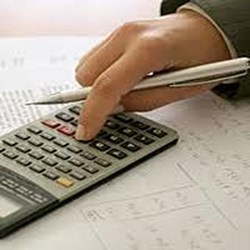 The Business Cash Advance Opportunity Your Company Needs
Nationwide (PRWEB) April 09, 2013
Growing a business requires capital and big banks aren't really in the lending business these days. To get the funds your company needs, you have to choose an alternative source. The landscape of business to business lending is changing rapidly, and alternatives to traditional institutions are beginning to flourish.
In recent years, small business loans and lines of credit have been on the decline. In part, this is due to big banks holding cash in their reserves. Small companies are hurt most by this unfortunate phenomenon, and those entities are turning increasingly to business cash advance products. Small business owners are learning that they can easily obtain poor credit business loans, without having to pay a hefty price. In fact, a business cash advance actually costs less in the long term because it doesn't require a lot of time and effort.
Those are the two things which make a business cash advance an attractive alternative. Rather than wasting weeks compiling year's worth of certified financial statements and corporate tax returns, small businesses are opting for poor credit business loans or lines of credit through lenders like Cash Funds Fast.com.
"Getting a business cash advance is a snap. We've condensed the traditional loan process down into one simple process. Instead of looking over financial documents and putting the company and its owner through credit checks, we base our loans on what a business is actually doing. That's why we can offer a business cash advance with bad credit, because we're looking to the company's overall performance. What's more is our rates are genuinely competitive, and we have flexible payment terms," a company spokesperson stated, commenting on the ease of getting a business cash advance with bad credit.
Small business owners are finding that the bank they've held an account for with years is happy to charge them fees for maintenance, merchant processing fees and payroll management but won't give them a small business loan, often citing too much risk, lack of credit history, or other disqualifiers.
Even companies with good credit are asked to put down sizeable collateral, and the owner is required to sign a personal guarantee. The process takes several weeks, even months for approval and terms and conditions often change during that time. Whereas cash advances are approved in 24 hours and funds, are available in a week.
About TieTechnology
Cashfundsfast.com is a division authorized by TieTechnology, LLC. TieTechnology, LLC. , Specializes in service based solutions for businesses. Services provided by TieTechnology are merchant credit card processing, business service telecommunications, business cash advances on credit card processing platforms and web based visibility marketing. The advantages of doing business with TieTechnology is their commitment to their customer service excellence and the offering of one stop solutions to all business to business service product needs for the customers' convenience. To learn more about their wide assortment of business services, please visit http://www.tietechnology.com or http://www.cashfundsfast.com.
TieTechnology, LLC
4532 W. Kennedy Blvd, Suite 182
Tampa, FL 33609
Sales(at)cashfundsfast(dot)com
813-856-0223 x150
888-809-9243 x150