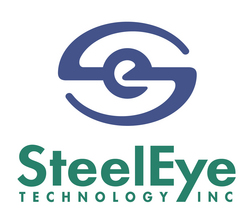 For years, SteelEye has been providing expert advice to its customers on the deployment of high availability and disaster recovery solutions. With this new packaged service offering, we can provide the next level in comprehensive consultation to ensure the highest quality of service
Menlo Park, CA (PRWEB) September 9, 2009
SteelEye (steeleye.com), a leading provider of business continuity and disaster recovery solutions for multi-vendor IT infrastructures, today unveiled SteelEye Deployment Services to complement its extensive family of high availability, data replication and disaster recovery solutions. The new value-added service offerings provide customized installation, configuration, validation and administrator training for the implementation of SteelEye solutions within data centers.
With the flexibility to support the industry's widest range of application and server configurations, SteelEye Deployment Services are performed by a SteelEye Certified Engineer, in close collaboration with the organization's IT personnel, to install and validate a highly available data center infrastructure. The service offering also includes training to successfully ensure knowledge transfer and an understanding of best practices for ongoing maintenance of business-critical applications and systems.
SteelEye Deployment Services are delivered either on-site or remotely through a secure web connection into the organization's data center. For Maryland-based Carroll Hospital Center, the on-site option accelerated the seamless deployment of a disaster recovery solution with its McKesson systems on the backend, avoiding potential costly periods of downtime during the installation.
"Each minute of downtime, whether planned or unplanned, is critical for us and our patients. Having a reliable and robust IT infrastructure that ensures the highest availability of our electronic medical records system is imperative to maintaining our reputation as a leading medical center in the community," said Scott Livesay, network services technician for Carroll Hospital Center. "With SteelEye-certified engineers onsite to assist in the deployment of DataKeeper Cluster Edition for Windows, we built the optimal configuration with the ability to test all end cases and receive the training required for ongoing management of our comprehensive disaster recovery system. This helps to minimize the amount of downtime."
"For years, SteelEye has been providing expert advice to its customers on the deployment of high availability and disaster recovery solutions. With this new packaged service offering, we can provide the next level in comprehensive consultation to ensure the highest quality of service," said Bob Williamson, executive vice president of product management for SteelEye. "SteelEye Deployment Services are a testament to the company's commitment to being an essential business continuity partner to our customers."
SteelEye Certified Engineers are knowledgeable and trained in multiple operating environments to ensure coordinated and seamless implementations. SteelEye Deployment Services are available immediately to existing customers and prospects through SteelEye and deployment partner, Tangent Logic.
"Our holistic approach and expertise in a wide array of IT architecture solutions and services, combined with SteelEye's flexible solutions, facilitate the ideal high availability, data replication and disaster recovery deployments required to address today's growing business continuity requirements," said Gil Henzel, CEO for Tangent Logic. "With SteelEye Deployment Services, IT departments are ensured of a timely and well-tested solution and are able to successfully manage and maintain SteelEye software during the operational life of the deployment."
SteelEye DataKeeper Cluster Edition for Windows is a host-based replication solution that integrates with Windows Server 2008 Failover Clustering to enable geographically dispersed, multi-site clusters. To learn more about SteelEye's Deployment Services and SteelEye's complete line of disaster recovery and business continuity solutions, visit steeleye.com.
About SteelEye Technology, Inc.
SteelEye is the leading provider of data and application availability management solutions for business continuity and disaster recovery for Windows, Linux and virtual platforms.
The SteelEye family of data replication, application protection, high-availability clustering and disaster recovery solutions are priced and architected to enable enterprises of all sizes to ensure continuous availability of business-critical applications, servers and data.
To complement its software solutions, SteelEye also provides a full range of high-availability consulting and professional services to assist organizations with the assessment, design and implementation of solutions for ensuring high availability within their environments.
For more information about SteelEye, please visit steeleye.com
© 2009 SteelEye Technology, Inc., All rights reserved. SteelEye, SteelEye Technology, LifeKeeper and SteelEye DataKeeper and associated logos are registered trademarks or trademarks of SteelEye Technology, Inc. and/or its affiliates in the United States and/or other countries. All other trademarks are the property of their respective owners.
For More Information
Christina Lau Tam
SE@VisiTechPR.com
(303) 752-3552 ext. 226
# # #