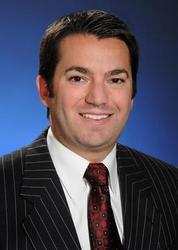 Comparative costs are the white-hot issues in corporate boardrooms today
Princeton, NJ (PRWEB) May 18, 2010
New 2010 reports from BizCosts.com (http://bizcosts.com ) compare the cost of business development for manufacturing and production facilities in more than 100 North American cities. The reports analyze all major geographically-variable operating costs critical to the corporate site selection, including labor, taxes, construction, real estate, shipping, utilities and other criteria.
Lowest cost cities for manufacturing and production according to BizCosts.com include Monterrey, Mexico, Augusta, GA, El Paso, TX, Starkville, MS and Greensboro, NC. High cost business development centers include San Francisco, San Jose, New York, Boston and Vancouver, Canada.
The BizCosts.com cost comparisons draw from the data bank and a 35-year caseload of The Boyd Company, Inc. location consultants out of Princeton, NJ. Boyd carries out independent site selection business development research for major corporations like PepsiCo, Hewlett-Packard and Pratt & Whitney.
"In the current soft economy and credit crunch, comparative costs are the white-hot issues in corporate boardrooms today. Costs are ruling the manufacturing and production plant and office site selection process," explains John Boyd, Jr., a principal of The Boyd Co. and founder of BizCosts.com. "For many corporations, improving the bottom line on the cost side of the business development ledger is far easier than on the revenue side in this weak, uncertain and globally-linked economy," adds Boyd.
Cities surveyed by BizCosts.com are located throughout the NAFTA free trade zone countries of the U.S., Canada, and Mexico. Relative business development costs in Canada have increased sharply in 2010, reflecting the near parity of the U.S. and Canadian dollar. Canada still enjoys labor cost advantages in the area of benefits due to its national health care program. Fringe benefit costs in the surveyed U.S. cities average 38 percent of payroll compared to 20 percent in Canada, according to BizCosts.com.
In-depth cost comparison for a number of industries expanding their NAFTA footprint, including plastics, motor vehicle, confectionery, aerospace, warehousing and others are carried out by BizCosts.com. Selected cost comparisons of 10 U.S., Canadian and Mexican manufacturing sites are detailed in the attached table. (SEE TABLE 1).
About BizCosts.com
BizCosts® is a registered trademark of The Boyd Company, Inc. of Princeton, NJ, and refers to the firm's proprietary operating cost data bank used to shape its domestic and offshore business development site selection recommendations. Founded in 1975, Boyd provides independent location counsel to leading U.S. and overseas corporations. Devoted exclusively to the impact of cost on corporate mobility, BizCosts.com is recognized as the nation's premier source for comparative business cost information.
###