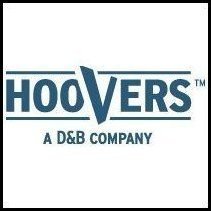 The biggest movers on this latest list run the gamut from miners and software makers to department and dollar discount stores.
Austin, TX (PRWEB) December 6, 2007
Hoover's, Inc. today announced the latest edition of "The Hoover's Index," a free, proprietary monthly index of the leading public and private companies, non-profits, and associations which represent the brand leaders, up-and-comers and "buzz" creators driving the U.S. and international economies.
"This latest edition of The Hoover's Index includes a good mix of mergers and acquisitions, in addition to a collection of well-known retailers - not surprising here in the holiday shopping season," said Tim Walker, Hoover's industry expert. "The biggest movers on this latest list run the gamut from miners and software makers to department and dollar discount stores."
See complete analysis for the companies below at http://www.hoovers.com/hoovindex.
BHP Billiton (Index #322)
There are acquisitions, and then there are acquisitions. BHP Billiton is trying to pull off one of the latter with its $150 billion offer for archrival Rio Tinto, another huge Australian miner with operations around the world.
Bloomingdales, Inc. (Index #321)
It's the most wonderful time of the year for the famous department-store chain.
Dollar Tree Stores, Inc. (Index #317)
Dollar Tree operates nearly 3,300 stores throughout the U.S., specializing in small stores in strip malls. It made headlines in November when it rolled out an e-commerce site -- unusual for discount retailers -- that allows customers to order bulk quantities of its goods, which always sell for $1 or less in its stores.
Cognos Incorporated (Index #273)
Cognos has been an independent software maker since 1969, but it's funny how $5 billion can change that.
(As an example, a Hoover's Index of 406 means that search volume was 4.06 times higher than the average search volume.)
To see the entire list and complete analysis for The Hoover's Index, click "here." Additionally, for those who would like direct delivery of news about the latest developments with The Hoover's Index, the "Hoover's Hottest Companies" newsletter is available "here."
The Hoover's Index, which utilizes more than a billion data points, reveals monthly spikes in business search activity and is based on a proprietary algorithm that takes into account the search trends of business professionals, including both organic and internal searches on Hoover's site, as well as business searches conducted via major search engines. Movement above and below index determines ranking, instead of gross search volume.
About Hoover's, Inc.
Hoover's, a D&B company, gives its customers a competitive edge with insightful information about industries, companies, and key decision makers. Hoover's provides this up-to-date business information for sales, marketing, business development, and other professionals who need intelligence on U.S. and global companies, industries, and the people who lead them. This information, along with powerful tools to search, sort, download and integrate the content, is available through Hoover's, the company's premier online service. Hoover's business intelligence is also available through corporate intranets and distribution agreements with licensees, as well as via Hoover's books. The company is headquartered in Austin, Texas.
# # #
RSS feed (http://www.rsspad.com/rss2/9908.xml)