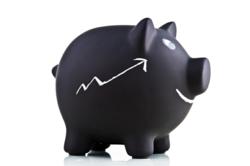 Knutsford, Cheshire (PRWEB UK) 4 April 2013
In their latest blog post, "Quantifying the ROI of Business Intelligence," Matillion offers informative insight into the benefits of switching to cloud Business Intelligence. As the cloud industry continues to expand into new realms, companies are often caught wondering if they need, can afford or have the capability to implement Business Intelligence. With this recent blog post, Matillion highlights the top "pain points" for those who continue to manually create and update company reports. The article continues on to highlight how Business Intelligence delivers a seductive return on investment (ROI) on three levels, with references to Boston-based Nucleus Research as well as the Economist Intelligence Unit.
To read the full blog post, please be sure to visit http://www.matillion.com/insight/quantifying-business-intelligence-roi/.
The recently launched blog covers an array of information regarding the cloud Business Intelligence industry, Matillion's software, as well as major company announcements. Updated on a weekly basis, the Matillion blog aims to help inform companies with tips, suggestions, and demonstrations on how to use their cloud services in order to be even more successful in what they do.
Currently, all visitors to Matillion's blog are able to download the latest free eBook, "Complete Guide to Evaluating & Implementing BI," for additional information on how to successfully select and deploy a Business Intelligence solution. For more information, be sure to click on the Call to Action feature listed at the end of their recent post.
About Matillion
Matillion has been delivering a cloud-based, customizable Business Intelligence solution since 2010. Based in Knutsford, UK, their team of development experts, business analysts, management accountants, and support staff design and deliver cloud business intelligence solution Matillion BI.
Matillion offers fast, fixed price implantation, easy to use software and flexible monthly contracts, which ultimately reduces the hassle, cost, and risk for any company looking to save time with BI and Self-serve reporting. Business intelligence modules are currently available for Sales Analysis , Inventory & Supply Chain Analysis, Production Analysis and Finance Analysis. Matillion is currently used by Business Executives in over 10 countries.
Follow us on Twitter (@Matillion), connect with us on LinkedIn (Matillion Limited), and be sure to read our latest blog post.
For more information, please visit our website at http://www.matillion.com or call us at +44 (0)1565 759 884.