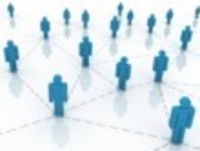 That's when the idea to get these professionals together struck.
London (PRWEB) June 24, 2008
Busy professionals agree: Time wasted means missed opportunities. They also agree that time spent waiting for a flight to depart is one of the biggest wastes of time. But not any more thanks to the launch of a business networking called CEOcial.com
Airport administrators have come a long way towards accommodating travelers who find themselves stuck waiting. From food and beverage kiosks to shopping malls and hi-speed Internet connectivity, today's airports offer a lot to help pass the time. So why not take advantage of these amenity-filled spaces to meet like-minded business travelers?
That's what CEOcial.com creator Anthony Craig thought the last time a flight connection left him with several hours of nothing to do in the airport. "Looking around the waiting areas I couldn't help but notice all the business men and women impatiently watching the clock tick by," said Craig. "That's when the idea to get these professionals together struck."
Bringing together business travelers crossing paths in the same airport during the same period of time is the primary goal of CEOcial.com. It's a social networking site where senior staff, business owners, salespeople and other professionals come together to share flight layover itineraries. Registration is free.
Registered users post their layover details including the airport, flight date and number, and the time frame during which they are available. They can also post profiles and add notes about themselves and their layovers. To request a connection with another member, simply check the Request Networking box.
For more information about how traveling business professionals can network between flights visit http://www.CEOcial.com.
Contact:
Anthony Craig, [Mr]
CEOcial
(020) 8870 9281
(+44) 20 8870 9281
(+44) (0)7951 228300
http://www.CEOcial.com/
###