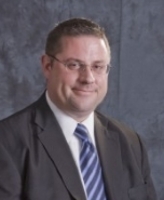 (Vocus) January 26, 2009
West Covina, CA PRWEB January 26, 2009 -- After years of writing and developing a superior-quality standardized business plan model, the innovative SoCalBizOps' "Certified Business Plan™" (http://www.certifiedbusinessplan.com) is being endorsed by the Small Business Administration, major financial institutions and some of the largest venture capital firms in the country.
The certification process of a "Certified Business Plan™" is overseen by the company's project managers who have been trained to ensure that each business plan meets stringent guidelines before it receives a "Certified Business Plan™" seal of approval.
Former client, Joe Martinez, stated, "I really appreciated the fact that I could call Tony's office any time of the day and, even now that I'm done with his services, I can still call and speak with anyone there. Everyone there is willing to help me and guide me with directions as things come up. Even though many more employees and Project Managers have come onboard since my business plan was prepared, even the newer people there are willing to step up and give me the answers I need."
What makes the "Certified Business Plan™" model so special is that clients are proud to demonstrate to potential investors that their business plan has passed rigorous requirements in 87 separate areas, and has been approved as a "Certified Business Plan™". A certification emblem with a unique certificate number is embossed on the cover of the business plan, and it is then saved online at the secured web site in the "Certified" section where it can be accessed by both Network Members and the client.
A partial list of the elements contained in a "Certified Business Plan™" include:

Business Model Analysis
Financial Model Analysis
Industry & Sector Trend Analysis
Market Need Analysis
Target Market Identification
Demographic Compatibility
Financial Forecasting Models
Validation of Claims
Technical Writing
To see the other elements of a "Certified Business Plan™" go to (http://www.certifiedbusinessplan.com). You can also download a free .PDF template of the "Certified Business Plan™" for review.
New and existing business owners interested in a confidential business plan or project assessment can go to the company's website and fill out a request form. Normally the company charges $500 for this assessment, but currently is offering this service at no cost to help business owners and entrepreneurs understand the weaknesses and strengths in their venture.
SoCalBizOps is a West Covina, CA corporation founded over 14 years ago by Tony D. Smith. SoCalBizOps' team of 22 professionals from varying business disciplines combine talents to produce what is considered by major financial institutions and government agencies as one of the most comprehensive and well-designed business plans available to business owners today.
For additional information on a "Certified Business Plan™" and private consultation, go to (http://www.certifiedbusinessplan.com).
Mr. Smith is considered by many as one of the nation's leading experts in business plan development and writing. He is a guest lecturer at universities, schools and corporate events throughout the US. Tony has a very professional and direct style about him and is available for media interviews and guest appearances nationwide.
Contact:
J.Michael Palka
619-977-5022
###