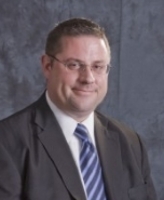 The project staff at SoCalBizOps helped me to better understand my business model and its strengths and weaknesses.
West Covina, CA (Vocus) January 28, 2009
SoCalBizOps (http://www.socalbizops.com) a West Covina, CA corporation founded by Tony D. Smith, is a professional business plan writing group that provides business start-up and business growth consulting. They are dedicated to assisting entrepreneurs and small to medium-sized business owners in obtaining the necessary funding for the start-up, early or operating stages of their business. Their "Certified Business Plan"™ and an array of quality resources increase the likelihood of securing the funding required.
Approximately 3 million Americans want to start their own business, and millions of existing American companies are planning for growth at some point in the near future. The majority of these companies are going to be seeking funding.
A well-prepared business plan is key in the process of obtaining business loans or venture capital. Potential lenders will need many questions answered before making a final decision and a well designed and researched business plan addresses these issues and gives the business owner or entrepreneur the confidence needed when answering their questions.
One of the company's clients, Thelma Gonzalez has this to say about the service she received, "The project staff at SoCalBizOps helped me to better understand my business model and its strengths and weaknesses." Thelma further added, "When the plan was completed I had much more confidence in making critical business decisions because it was based on factual information. I had a better grasp on my competition and the market I was serving. I highly recommend all business owners to at least call and speak with Tony about their project before making any major decisions."
The goal of SoCalBizOps is to provide entrepreneurs and capital providers an opportunity to evaluate a business model utilizing a point system that assesses three key factors for business start-ups:

Business Readiness
Business Fundability/Vulnerability
Business Model Maturity (strength of the Business Plan)
SoCalBizOps' team of 22 professionals from varying business disciplines combine talents to produce what is considered by major financial institutions and government agencies as one of the most comprehensive and well-designed business plans available to business owners today.
New and existing business owners interested in a confidential business plan or project assessment can go to the company's website (http://www.certifiedbusinessplan.com) and fill out a request form. The company usually charges $500 for this assessment but is offering it at no cost or obligation in an effort to help businesses succeed.
For additional information on a "Certified Business Plan™" and private consultation, go to (http://www.certifiedbusinessplan.com).
Mr. Smith is considered by many as one of the nation's leading experts in business plan development and writing. He is a guest lecturer at universities, schools and corporate events throughout the US. Tony has a very professional and direct style about him and is available for media interviews and guest appearances nationwide.
Contact:
J.Michael Palka
619-977-5022
###