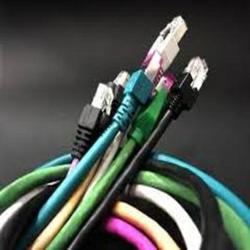 Now Businesses Can Easily Find And Compare PRI T1 Service Providers At Lower Internet Cost.com
(PRWEB) April 10, 2013
Small businesses on the move can easily review some low cost internet access vendors with just a few clicks of the mouse.
In only a few simple steps, small business owners can see what types of low cost internet access plans are available in their area and read customer reviews. What's more, Lower Internet Cost is a one-stop source for information and has a Real Time RFQ Services (Request for Quote) system available right on its website.
Lowerinternetcost.com, not only allows business owners and managers to look for business PRI T1, but also Point to Point, MPLS, DS3, Long Distance T1, OC48, PRI T1, Voice T1, VPN, Wide Area Network, Business Ethernet, OC12, OC3, T3, SIP Trunking', Business DSL, Business Fixed Wireless, Business Satellite, and Business T1.
Lower Internet Cost, which is powered by Tie Technology, does far more than provide a search portal specifically for business level services. The company will oversee the installation and upgrade process, and ensures all benchmarks are met and enforces the necessary budgetary restrictions.
"Our platform allows business owners to find things like a business PRI T1 and more with real time quotes. Small businesses need reliable and supportive vendors for their corporate level servicing needs. We match a business by a budget and needs analysis with service providers that fit the bill. It's crucial for companies large and small to be able to operate efficiently, using the best, most advanced technologies that are available. We're proud to be a part of that," a company spokesperson said.
The company states it has a real commitment to the business community and all the entities which are part of that economic driver. It provides billing and technical support for any type of service, be it business PRI T1 or another technology. Companies will find that by going through Lower Internet Cost, their business' interests are protected from the moment they opt to do business with us.
"If your company needs low cost internet plans for business, then we're the best source to consult. Whatever level of service you're seeking, from business PRI T1 to DSL, to T3, we have the partnerships and resources to help make your business a successful one," the company spokesperson added.
About TieTechnology
TieTechnology Telecommunications' provides the highest quality telecommunications and engineering consulting services to telephone companies, internet service providers, cable television companies, and municipalities within the telecommunications industry at the most competitive rates. Businesses need high speed internet and reliable phone connections to stay ahead of their competitors and fulfill all client expectations. Companies that operate internationally need robust phone and internet systems like business VoIP business satellite, p2p (point to point), VPN (virtual private network) and much more. The mission of TieTechnology Telecommunications is to provide affordable and high quality services for business users who want reliable business fixed wireless, business Ethernet, and business phone services. TieTechnology Telecommunications is a division authorized by TieTechnology, LLC. The telecommunications engineering & consulting services can be accessed online at:http://www.lowerinternetcost.com.
TieTechnology, LLC
4532 W. Kennedy Blvd, Suite 182
Tampa, FL 33609
1-888-853-6987