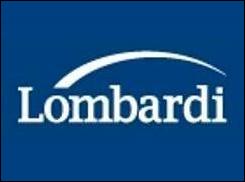 Context is King in the New World of Work
Austin, TX (PRWEB) August 17, 2006
Lombardi® (http://www.lombardisoftware.com ), the leader in business process management (BPM) software for Global 2000 companies, today announced the latest release of Lombardi for Office™ 2003, the company's desktop-based product that tightly integrates the Lombardi TeamWorksâ BPM software platform with the Microsoft Office System. The Lombardi for Office 2003 BPM product makes it easy for any employee to participate in any business process directly from their desktop using Microsoft Office software -- including Word, Excel, Outlook, Office Communicator and InfoPath -- with virtually no training required. This new release dramatically expands end user capabilities to include skills-based and context-sensitive collaboration, making it easier than ever for process participants to engage the right people at the right time anywhere in the organization to drive business process improvement.
"Customer acceptance of Lombardi for Office 2003 has been tremendous," said Rod Favaron, President and Chief Executive Officer at Lombardi. "As a process-driven company, everyone here is dedicated to delivering the best tools and services designed to help customers extend the reach and value of business process management to every user in their organization. Adding real-time presence and collaboration further extends the value that our customers receive as they deploy BPM software across their enterprise."
Lombardi for Office 2003's strength is leveraging the familiar and powerful capabilities of the Microsoft Office System to simplify adoption and participation in enterprise-level BPM deployments. According to Forrester Research, "today's information worker tools are disjointed, fragmented, and stove-piped. They require people to continually step outside their business process." ("Context is King in the New World of Work", Forrester Research, Inc., March 8, 2006). Lombardi for Office 2003 addresses this issue by enabling business users to easily locate and communicate with others directly within the context of the business process in which they are involved. For example, during an insurance claim process, a junior adjudicator may contact a senior claims expert via an Instant Message chat to inquire about additional information related to an irregularity before approving the claim. The entire chat can be recorded and maintained as part of the claim's audit trail.
"Leveraging the knowledge of the whole organization is key to success with BPM," said Phil Gilbert, Executive Vice President and CTO at Lombardi. "With our first release of Lombardi for Office, we made it simpler than ever for everyone in the company to take part in process management. We are now adding a whole new dimension to process management -- right-time collaboration with the right people in the company using the Office System. By building the understanding of the capabilities of different people in the organization directly into the process, we are streamlining process management like never before."
Leveraging Microsoft's Live Communication Server 2005, Office Communicator 2005, and Live Meeting, Lombardi for Office 2003 now allows customers to:
Automatically identify and request help from available experts for tasks or processes based on skills set and/or capabilities;
Collaborate in real-time on process steps via voice, video and web conferencing using Office Communicator and Live Meeting;
Integrate BPM chat capabilities into web-based coaches as well as within rich-client forms (such as InfoPath);
Log chat conversations as part of the process history/audit trail for compliance.
As a Microsoft Gold Certified Partner, Lombardi adheres closely to the Office vision of collaboration and simplification. Provided by the only BPM software vendor certified with an "Information Worker" competency, Lombardi for Office 2003 deeply supports the familiar end user experience within Microsoft Office, as well as its enterprise deployment technologies. The result is not only simplified BPM adoption, but also simplified deployment. IT staff can deploy and administer BPM applications silently to end users and can also manage product updates and configurations with the same tools, policies and procedures used for supporting Office applications today.
Lombardi extends its leadership position in supporting BPM standards by more deeply supporting the Microsoft desktop and application development environments. As part of this new release, Lombardi for Office 2003 also provides customers with the ability to execute business processes, access task lists and performance reports directly from ASP, .NET and rich-client applications. Now application developers can build process-aware applications in Visual Studio 2005 and access industry leading BPM capabilities natively through .NET Assemblies. In addition, TeamWorks BPM now supports introspection and execution of .NET Assemblies directly from its business process Authoring Environment. This allows process developers to leverage existing services and functionality developed in .NET based applications.
The new release of Lombardi for Office 2003 will be Generally Available within 60 days.
About Lombardi
Lombardi is a leader in business process management (BPM) software for Global 2000 companies as recognised by both Gartner and Forrester Research, in the Magic Quadrant for Business Process Management Suites, 2006, and Human-Centric Business Process Management Suites, Q1 2006 research reports respectively. Lombardi offers award-winning BPM technology, know-how and services to help its customers become Process-Driven. Lombardi's TeamWorks® is built on open standards and provides ongoing visibility and control of business processes, increasing the speed and flexibility with which organisations can manage their business process activity and decision-making. Lombardi customers include Allianz Life, Applied Materials, Dell, Hasbro, Renault F1 Team, Sprint, T-Mobile, Universal Music Group and the U.S. Government. For more information, visit http://www.lombardisoftware.com.
Lombardi and TeamWorks are registered trademarks and TeamWorks Process Optimizer, TeamWorks Portal, TeamWorks Rule Service and Lombardi for Office 2003 are trademarks of Lombardi Software, Inc. All other company/product names and service marks may be trademarks or registered trademarks of their respective companies.
For more information:
Wayne Snell, Lombardi
(512) 382-8200, ext. 377
###