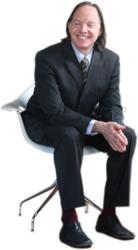 You would like to make a million and meditate too.
Singapore (PRWEB) September 23, 2011
Geshe Michael Roach, one of the founders of New York diamond company, Andin International, recently bought by Warren Buffett's Richline Group will be in conducting business seminars in Singapore to offer solutions for anyone trying to live a happier and more successful life, both financially and in terms of relationships and personal well being.
Geshe Michael Roach, spent 25 years in a Tibetan Buddhist monastery completing his Geshe qualification (the Buddhist equivalent of a Doctorate in Philosophy), becoming the first Westerner in 600 years to do so. His teacher then told him to get a job so he could understand the day-to-day issues people face.
After initial resistance, Geshe Michael agreed and became one of the founders of Andin International, a New York diamond company, and helped build it from a $50,000 loan and less than 5 employees into a corporation with annual sales of US$250 million dollars, which was sold to super-investor Warren Buffet in 2009.
At Andin, Roach secretly used 2500 year-old Buddhist principles to run his department, and he wrote about his methods and the company's phenomenal success in his best-selling book, The Diamond Cutter – the Buddha on Managing your Business and you Life, which has been translated into 20 languages. Being a monk, Roach gave away his earnings to Tibetan Buddhist refugees in India.
Roach calls the ideas he used for business success 'Karmic Management' - applying traditional Eastern wisdom to the issues of modern business and everyday life. Turning the traditional business mentality on its head, Roach proposes that helping others become successful—suppliers, customers, even competitors—is the real key to success in life as well as in business.
"The goal of business, and of ancient Tibetan wisdom, and in fact all human endeavor, is to enrich ourselves—to achieve prosperity, both outer and inner. And over the length of our lives we must seek ways to make this prosperity meaningful in a larger sense ... It is a lesson which can be learned and applied by anyone, whatever his or her background or beliefs", he says.
Roach will be in Singapore as part of an Asian Business Seminar Tour and will also visit Taiwan and Japan. In Singapore he will present two business seminars, "Finding Your Passion In Life and Business – Instant Re-Training For The New World" on 11 & 12 October at the NTUC Business Centre, One Marina Boulevard.
These talks explain how to identify our unique personal talents and passions, and teach a step-by-step way to turn them into reality, based on the 2500 wisdom of the Buddha.
Geshe Michael will also lead a three day/two night, 14 to 16 October, business seminar retreat in Desaru, Malaysia, to explore these ideas further and show participants how this traditional wisdom can create a radically beneficial change in the way they conduct their businesses and personal lives.
GESHE MICHAEL ROACH has been a teacher of Buddhism since 1981 and was the first American to complete the 20-year Geshe degree (equivalent to a double doctorate in philosophy) in a traditional Buddhist monastery. He then worked as a director of a large diamond company in New York City for 16 years before completing a 3 year silent meditation retreat in the Arizona desert. He is the author of best-selling titles like, The Diamond Cutter and Karmic Management. He founded Diamond Cutter Institute and currently travels the world teaching the principles he used to build Andin International into a $250 million company.
###