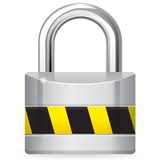 This partnership will highly benefit our business hosting customers.
The Colony, TX (PRWEB) October 24, 2011
"We are thrilled to be involved with a company of this caliber," said Jason Egan, Vice President of Customer Relations for CFDynamics. "This partnership will highly benefit our business hosting customers."
This partnership will allow CFDynamics' hosting customers to obtain their own SSL certificate through an easy, automated process. This automated process significantly reduces the time of obtaining an SSL certificate which translates into better efficiency for CFDynamics' business hosting customers.
"The system does everything," Egan said. "This will give our business hosting consumers more control over the SSL certificate process."
GlobalSign is a well-established Certification Authority and SSL Certificate Provider. A leader in public trust services since the very birth of the commercial Internet, GlobalSign Certificates are trusted by popular browsers, Operating Systems, devices, and applications.
This partnership will be finalized soon and will be available to CFDynamics' business hosting customers within the next 3 months.
CFDynamics has hosting customers across the globe and knows the standards that developers have come to expect in a web hosting company. They are known as leaders for providing reliable and powerful hosting.
CFDynamics balances all of their servers to provide ideal efficiency, reliability, and performance. They feature a state-of-the-art data center, 24/7 network monitoring, and a variety of hosting plans that cater to each business's needs.
For more information about CFDynamics, please visit, http://www.cfdynamics.com.
About CFDynamics:
CFDynamics has been hosting websites for over almost two decades and prides itself on being a customer-oriented Web host, specializing in PHP, .NET and ColdFusion. CFDynamics combines years of development and expertise with excellent customer service to provide individuals, small businesses and large corporations with budget-friendly dedicated and shared web hosting solutions.
###